Content marketing is an important factor of the machine behind your brand. With the amount of digital content published daily on the rise, brands find themselves with the need to work harder, to stand out from the crowd.
I was looking at recent research about the state of branding prepared by Bynder. It includes results from marketing decision-makers in multiple companies.
The majority or 53% said that increasing customer engagement and loyalty is their number one motivation for investing in marketing technologies.
That being said, content can help out a lot when it comes to increasing customer engagement. A clearly defined content strategy will enable your brand to distribute the right content to your target audience.
So, what are the key elements that can help you develop a successful content marketing strategy?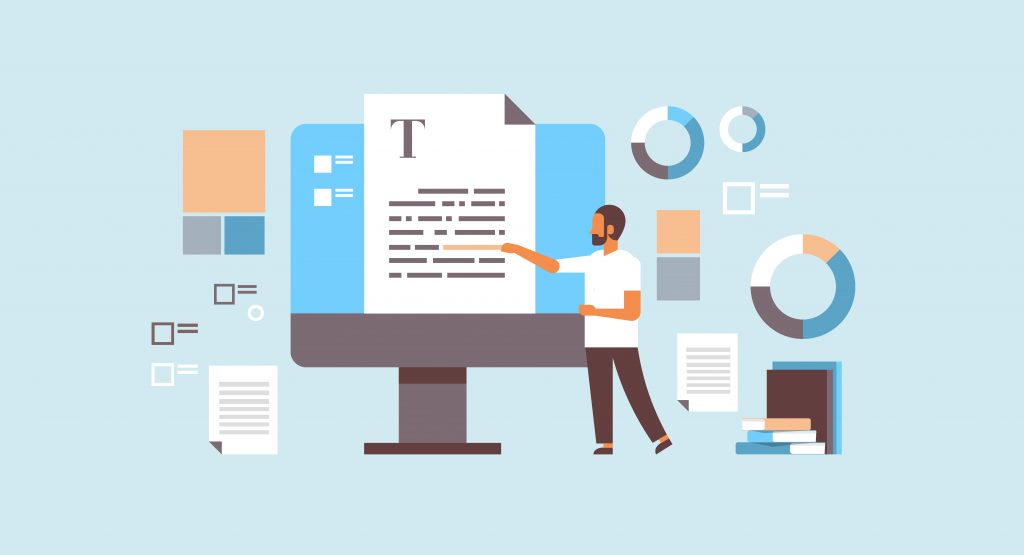 Let me start by defining content marketing success. Success is defined as achieving the desired results by following the content strategy that you have in place.
The 7 elements of a successful content marketing strategy:
Brand identity guidelines
Target audience profiles and journey
Documented goals and objectives
An optimized content production process
A content calendar and schedule
Different types of quality content
Data collection and analysis
The elements that I will talk about can relate to any type of organization, no matter the size. So, let's get started.
1. Brand identity guidelines to lead your marketing efforts
The core of your strategy comes from your brand identity first. For your content marketing to work, you need to successfully communicate your brand identity through your content.
You can create guidelines that hold answers and important points about the identity of your brand. They are here to provide a clear direction of what the content will feel and look like.

The features of your brand identity
There are several features that form a brand identity, and they all fit together like a puzzle. I like to divide them into three parts:
Visual brand features– In the digital world, this includes brand colors, your logo, typography, and style.
Brand story features – Describe the main purpose behind your brand through mission, vision, and storytelling.
Brand Value features– A unique value proposition that people can find only from your offers.
How to connect with your audience through brand content
All communication naturally happens through connection. There are three important ways that your audience should be connected to your brand: emotionally, intellectually, and visually.

Emotional Connection
Emotional connection happens when strong feelings arise about the subject in question. It gives your audience a reason to choose a brand beyond the point of simple content consumption.
? What kind of feeling should your brand content inspire?
With the wide selection of content out there to choose from, emotional investment has a big factor in audience decisions. The feelings that the audience attaches to a brand is the invisible feature that can make or break that relationship.
Intellectual Connection
Intellectual connection happens through relevant mental stimulation. It comes in the form of ideas and thoughts that are important to both parties.
? What kind of topics are mutually interesting to you and your community?
Self-expression is a large part of modern culture. Just like individuals, people expect brands to take a stand and contribute to their community in a meaningful way.
Depending on the type of brand in question, this can range from important topics — such as social or political standing — to something less serious or even playful.
Visual Connection
Visual connection happens through the use of visual cues and imagery. The way that your brand content looks can contribute to setting the mood from the start.
? How can you define the style of your branded content?
The colors, visual language, and aesthetics that you use to paint your brand identity, products, and content should be well designed and coherent with your values.
For a brand to communicate its identity through content, all of them need to work well together. Your job is to plan for all three and to build a setup that gives potential consumers a chance to react and discover a connection with your brand.
How to create and apply brand guidelines
The main takeaway here is to find a way an apply your brand identity to all of the content you produce.
Here are five actionable tips for creating brand identity guidelines:
Create a Style Guide that shows how brand visuals should be used.
Make Do's and Don'ts List to outline rules that everyone should follow.
Collect Gallery of Examples about how you work and what future projects have to follow-up.
Create a Highlights List that describes your vision in a few words for social profiles.
Make a How-To Tutorial about the brand presentation in content and ads.
Spend some time coming up with ways to express your identity. You can use these guidelines and apply them to your content in the future.
2. Target Audience Profiles to understand who you are creating for
Relationship building is crucial when it comes to creating the right content for the right people.
Understanding your audience can help you align your content strategy goals with those of the audience.
In a nutshell, a customer or audience profile is all the information a brand has on their ideal customers.

Understanding the target audience for your brand is essential because these are the people that you'll be connecting with. Here are some benefits of defining your target audience:
Get into the mindset of your customer to understand their content needs
Understand how you can approach and communicate with them through your content
It helps you optimize content and value offer
How to create audience profiles
Customer characteristics can serve as a foundation for you to start building your ideal customer. You start off simple and go into more details in later steps.
Demographic characteristics of your audience
Create a profile with demographics that fit a large portion of your target audience. Narrow down their age, location, income, education, job title, gender, or anything else that is useful for your brand to know.
Something important to understand is that not every single person that becomes your customer will fit this profile. You're creating profiles to get an idea of what the large group of customers will look like.
The lifestyle content needs of your audience
Next, think about their lifestyle and personality.
Create a picture of how they spend their time and attention during the day. That will make it easier to find a place for your brand in their lives.
Walk a mile in their shoes. Consider the things they face and get into as much detail as you can find. Here are some questions you need to answer:
How does a typical day for your target audience look like?
What kind of activities do they enjoy in their free time?
What is something they need to make life better?
Some problems do target customers face?
Some of the goals they want to achieve?
Your brand is here to help customers improve and reach their lifestyle goals. Think about the things that they're trying to achieve and how your product or content fits into that.
Mapping the audience journey
Customers interact with brands on multiple occasions, depending on what stage of consumption process they are in.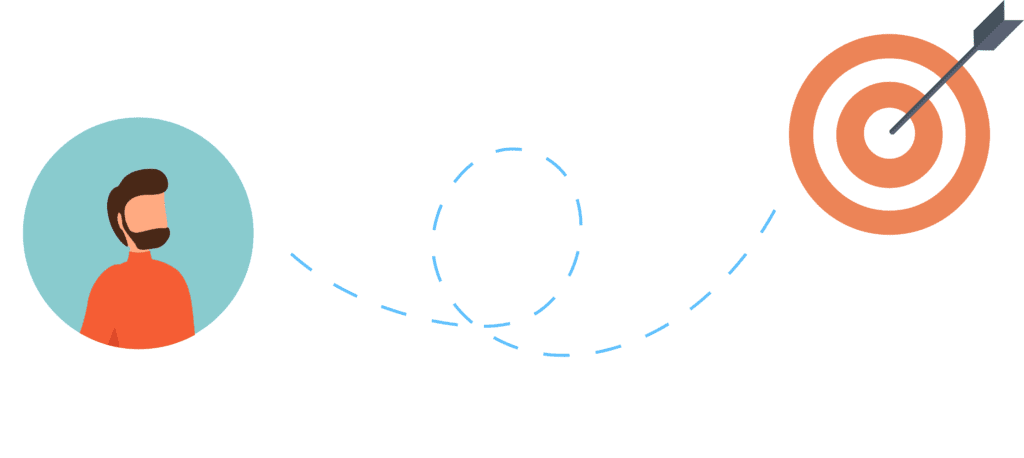 These are moments where your content can guide the audience and help them reach their goals.
You need to identify the stages relevant to your strategic approach. Here are some common ones:
Exploring — A person that has not identified the need or problem or they are not aware of an opportunity yet.
Understanding — A person aware of the need or problem. They understand it, but they don't have a solution to it yet.
Comparing — A person that discovered our solution, and they are currently in the process of comparing it to other solutions.
Engaging — A person that has come back to our solution for more research or interaction.
Experiencing — A person that is now using our solution or product.
Reviewing — A customer that has already used our solution and has some feedback.
Create content for your target customers are looking to identify their needs. When they're looking for a solution to that need. When they need to know what really works and so on.
If you're providing all the necessary information that the person needs to have through their process, you're guiding them forwards step by step.
You can define how to reach them at each stage through laying down a content marketing strategy.
3. Documented content goals and objectives for your strategic approach
Documenting the marketing strategy you have in place can help you stay in touch with the big picture.

Goal setting will help you stay consistent with the content that you're creating. It will also help you measure the results that it shows over time.
Content marketing goals can range from increasing brand awareness, creating for a niche audience, to content supporting the launch of a new product or service.
SMART Content Marketing Goals
A popular practice for setting goals is by using the SMART framework, which means that each goal should be specific, measurable, attainable, relevant, and time-bound.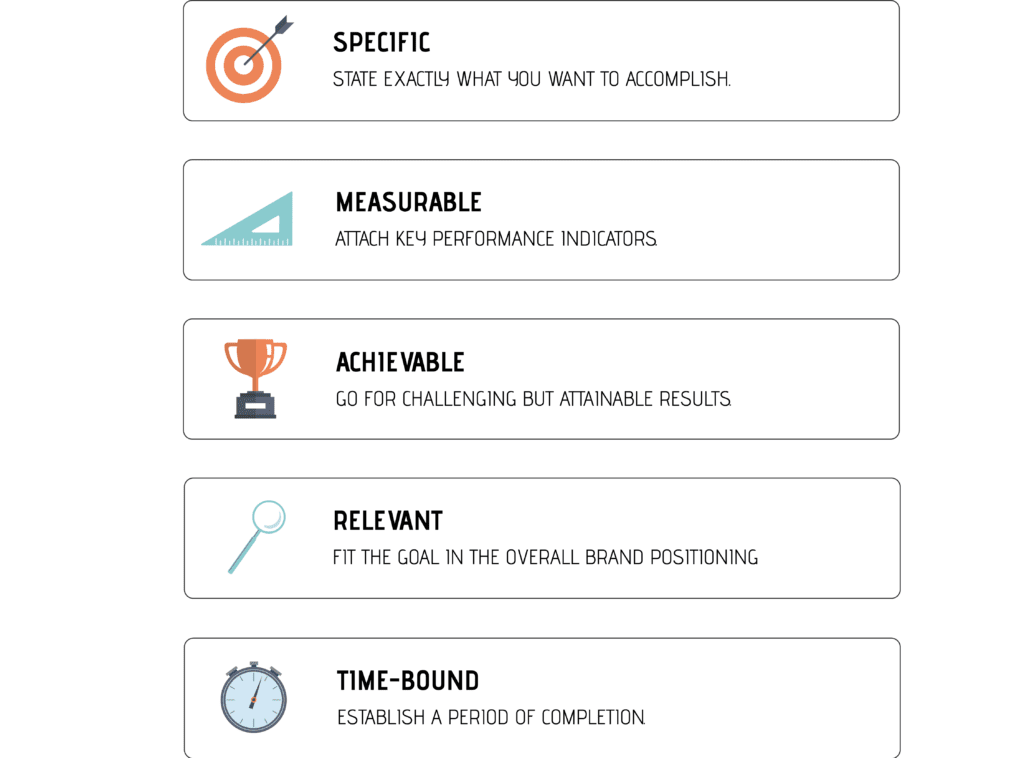 Specific: State exactly what you want to accomplish.
Measurable: Determine the metrics relevant for success.
Achievable: Go for challenging but attainable results.
Relevant: Make sure the goals help out your marketing strategy.
Time-bound: Outline the period in which you'll work on achieving the goal.
To be successful at reaching your content marketing goals you need to align them to audience needs. I describe the concept of alignment as an exchange of value between a brand and its consumers, which ultimately leads to shared gains.

To align your content marketing goals with your audience, it is important to first define the expectations from both sides. You can relate your goals to the needs of your audience that you defined in the audience profiles.
To make reaching your goals easier, you can also work on your content creation process behind the scenes.
4. An optimized content production process behind the scenes
It can be challenging to keep up with everything a content strategy involves. So, to make sure that you stay on course, you need to optimize your content production process.
That means, to produce more content effectively and efficiently from less input. It's all about decreasing the time and money spent to produce content while maintaining its value and quality.
Related: 25 Free Content Marketing Tools For Your Strategy
Define Team Responsibilities
Each organization has a different set of talent for creating content. In any case, the roles and responsibilities of your team should be set.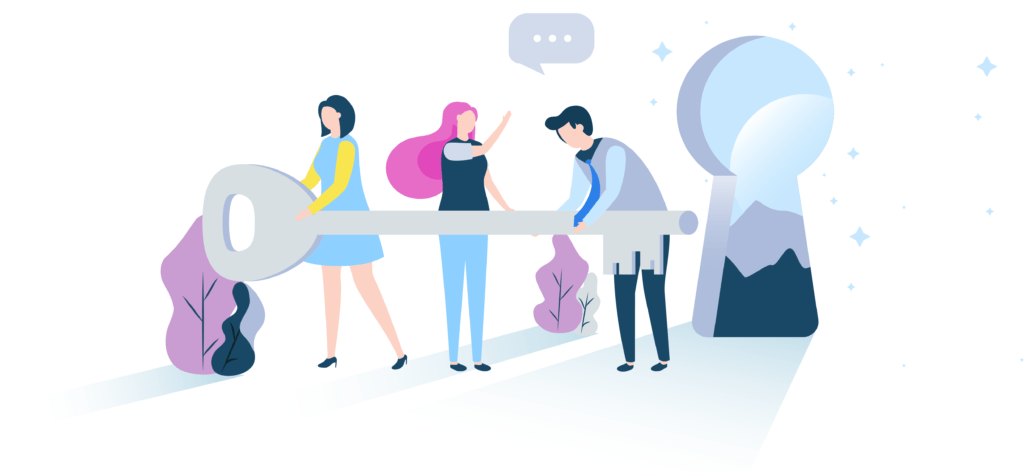 According to a content operations research by Kapost there are 5 common roles that important in the content marketing operation:
Chief Content Officer is the person responsible of overseeing the brand's content strategy and is the primary interface with the rest of the company.
Managing Editor is the person responsible for representing the voice of the consumer. They manage the day to day production, calendar, and distribution.
Community manager is the brand representative in charge of social media and direct communication with the audience online.
Internal contributors are the people of the company that help with producing different types of content with the help of the managing editor.
External contributors are outsourced to help with a brand's content operation. This can include designers, writers, influencers, and so on.
If you're producing content by yourself, then make sure you optimize your individual process.
Define resources allocation
There are many ingredients that go into creating content. They all need to be addressed to keep the flow running smoothly. I'm talking about both physical resources like budget and tools, and mental like creativity.
Organize content assets in a library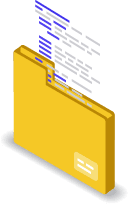 Get everything ready for fast production by collecting all the branding elements in a centralized library. That includes logo variations, re-usable design elements, color swatches, and so on.
To stay more organized and efficient, you need a centralized assets library that will be easily accessible to all team members and partners. Cloud-Based storage can be the solution in this case.
Having all the needed design resources in one place will help you with re-purposing certain elements, a faster, and more organized production.
Creatively re-purpose content
A modular approach is the creative re-purposing of content either by dividing a big piece of content into multiple posts. Or by combining content on the same topic into a large piece of content.
For example, a website that posts recipes can have 100+ pages of delicious meals. Extracting the vegetarian recipes and putting them together in a vegetarian recipe book is a chance for creating even more content.
It helps people who are more interested in vegetarian food find value, and it helps the brand create more content, to collect new leads, and increase authority over the subject of vegetarianism.
This can work with repurposing assets you already own, or by mapping for this approach when planning for future content.
To keep tack of everything that you produce, you can keep notes in your content calendar.

5. A content calendar to manage your channels and distribution
Consistency is essential when building a digital presence. The calendar will help you plan and stick to a consistent schedule of publishing content. It can include information about the content format, time of posting, channels, and so on.

Even though the content you create is made for the audience first in mind, your team should be able to keep track of everything behind the scenes. A great way to have everyone in the loop is to manage a joint content calendar.
How To Start Building A Brand Content Calendar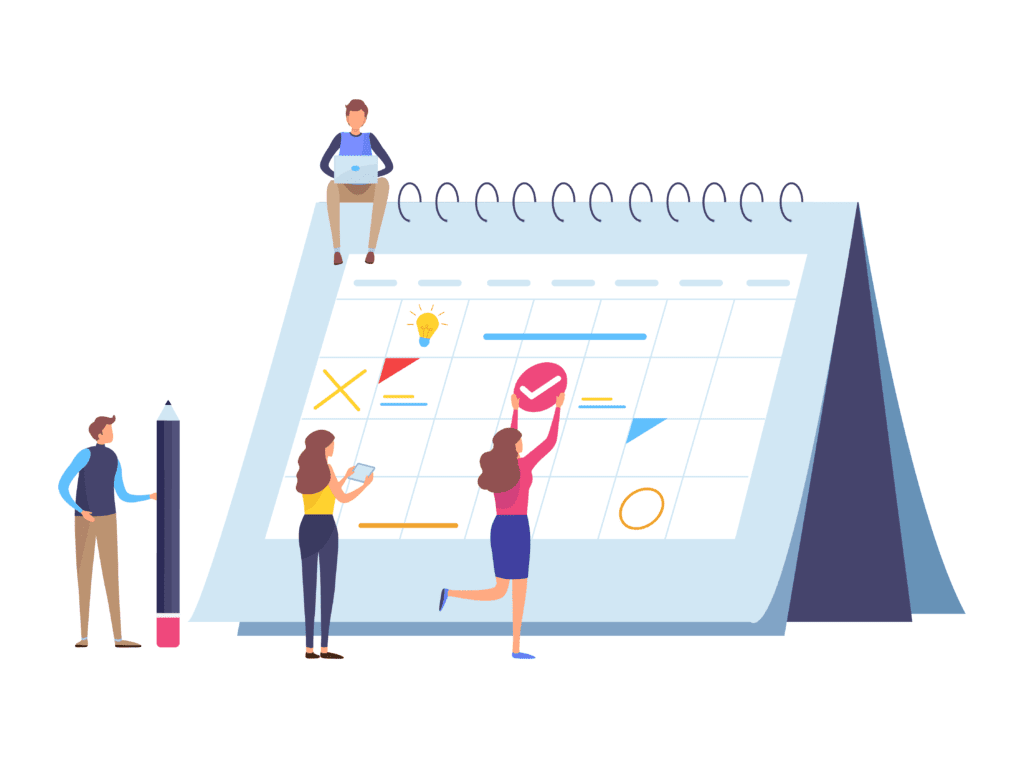 First, we will define all relevant events for your content strategy, such as goals or campaigns. Moving on, we will prepare a monthly action plan for each event. Such as the post format, distribution channel, and time.
That can work for long or short periods, but I recommend creating a calendar monthly.
Schedule Content To Fit Your Marketing Goals
In the previous step, we talked about how you can set goals for your content marketing strategy. It is critical to have a summary of what you're trying to achieve with the content you post in the long-run (this year, half-year or quarter).
Include promotional campaigns
Campaigns work similarly to goals. You should have a set of specific objectives that you connect to each campaign. Campaigns are created for things such as a product launch, increasing brand awareness, introducing new services and so on.
Mark Important Events
Events that will affect your content calendar are also part of organizing the posting schedule.
A big happening, like the winter holiday season, can play a part in the content that you produce, especially if the market you're in closely relates to a specific event.
For example, sport websites should take advantage of huge sporting events such as the Superbowl. Flower shops should consider Mother's Day, and so on.
Consider Channels and Times to Post
Each goal, event or campaign is different, so think about the channels and the times you will post content that relates to each.
Think about the platforms and channels that you will be using and how they are connected with each other.
Platforms are the foundation on which you can build your brand presence, such as the web, phone apps, social media, and gadgets.
Channels serve as a more direct means of communication and include email, advertising, search engines, chatbots, phone, and more.
A big part of organizing your content delivery system is finding a good balance between the platforms and channels that you use. It is important to be present on the right platforms for your brand.
You can personalize your calendar in many ways. You can add more information about each day that you think you need. Such as color-code each different platform, or add different symbols to columns.
6. Quality content optimized for your marketing needs
So far, we've discussed auditing your current strategy, setting new content marketing goals, and creating a calendar.
Naturally the next step is producing the content you've set out to create and share with your audience. If you've done the other steps, you should already have the big picture of what it is you're trying to accomplish with your content.
I want to talk about three types of content that will be relevant to your strategy: core content, promotional content, and everyday content.
Planning for different types of content

Core content consists of the foundational pieces of media that deliver the most value to your consumers. This type of content takes up a lot of time and resources to produce.
This is also the content that should perform the best for your brand. Every year, plan for the strategic delivery of core content.
Campaign-based content is all media that you will use to support your medium-term content marketing goals. Producing this type of content also asks for conceptual thinking and a strategic approach.
Brainstorm and plan out your brand campaigns and the content that will be part of them on quarterly or at least a half-year basis.
Common content includes your day-to-day publishing efforts. This type of content is fairly easy to create or curate. Posting this type of content regularly will keep your audience engaged and entertained.
To stay on track with creating content as much as possible, you need to keep a monthly calendar about your publishing schedule.
Optimizing your content

There is quite a lot to think about when creating individual content pieces. Granted, you can't plan for every single thing, but it's good to optimize your content to maximize reach.
Optimize content for web search – Optimizing your content for search engines can bring you an organic boost in traffic. Make sure that your website has smart use of keywords that relate to your content and your business itself.
Optimize for device types – People access the web from different kinds of devices. That means that your website and social media should work on all device types, including desktop, mobile, and tablet.
Optimize your content for social discovery – Using the right hashtags can help you reach new audiences on social platforms like Twitter and Instagram. They are a big part of social media and people are looking through them and following them all the time.
Create sharable content – Take advantage of popular trends, hashtags and happenings around your brand niche and take part in them. Celebrate the holidays with your audience, make a post about a new internet challenge or live tweet a major event.
Invite engagement from your audience – Your content can be remarkable, but sometimes the people who see it don't even think about sharing. That is where a call to action comes in. Let them know what you expect from them next, or what they can do with this content.
After some time has passed of you posting content, you can analyze and learn from your efforts.
7. Data collection and analysis to improve your content marketing strategy
The digital world is full of data. The content that your brand produces collects data points and information that can prove useful for measuring performance in the process of developing an effective content strategy.

Digital platforms have made it possible for us to have easy access to large amounts of data. When used right, this data can help you make smart decisions about the content strategy of your brand.
Collecting data
Research from Econsultancy, in partnership with Google, shows how successful marketers are breaking away from the pack with a clear data and analytics strategy. In fact, nearly 2/3 of leading marketers say that decisions made with data are superior to those based on gut instinct.
You can decide on the scope of data collection based on your specific needs. The aim is to collect as much data possible that will help you understand your audience and content performance.
Here are four main ways that you can collect data about your audience:
Market Research
Market research includes learning from what other brands have done to improve their strategy. Learning from the target consumers, as well by personally investigating their behavior online.
Learning about the market includes learning about your competitors as well. If you know what other similar brands serve the potential consumers, you can use that to your advantage. You can improve and create better original content that will give you a competitive edge.
Web Analytics Data
Web data comes from the people that have already interacted with your content in some way. You need to analyze the data available to you.
Social Listening
Listening will help you get in tune with your audience by examining the reactions and feedback that consumers leave on your social media content. Social platforms also offer insights into your following that can help you with analyzing their behavior.
Running Experiments
Experimenting with different types of content will help you consistently learn and grow as time goes by. Digital trends change quickly and the content you produce should also evolve to keep up with that pace.

Learning from data and adjusting your content marketing strategy
Go back to the original goals of your strategy and compare your results.
What are the key learnings and takeaways from the data?
How does that reflect on your goals?
What worked and what didn't? Why?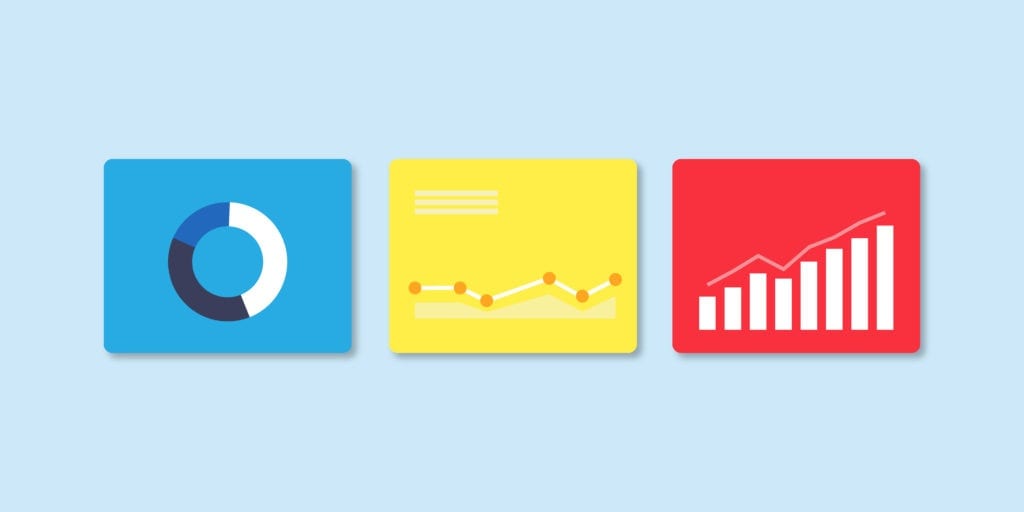 After everything is done, you can move on to evaluate everything and to map out the future directions of your content marketing efforts.
You can do this on your own terms, but here are 5 directions that you can think about:
What content should you stop creating? This is the type of content that does not support your vision or your business goals. If it doesn't serve the purpose of your strategy, then you should completely cut it off.
What type of content do you need less of? This is the type of content that is not completely unnecessary, but it does not serve a big purpose in the overall ecosystem. You should create less content from this type.
What type of content should you continue creating? Something that works well and is in alignment with your vision is always welcome. This is the type of content that you need to continue investing in or even go further with.
What type of content do you need more of? Is there content that you're creating, but you've underestimated its performance until now? This is the type of content that you should create more of.
What should you start creating? Throughout the process of measuring your strategy performance, new opportunities reveal themselves. These are the things that you haven't explored yet, and it's time to do so now.
What comes next?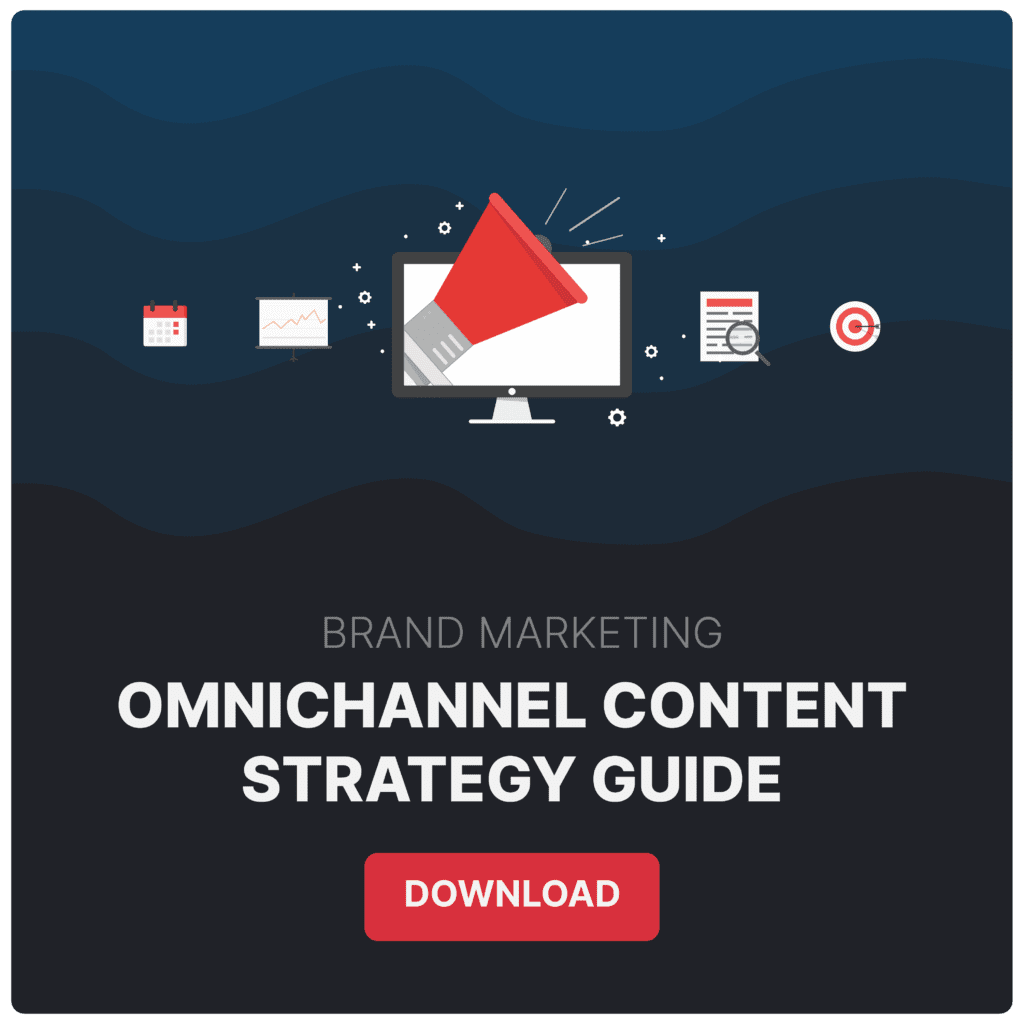 Digital interaction with brands and the content they publish not the typical linear or page-by-page way, like a person would interact with a magazine, for example.
Instead, digital engagement happens at many connected touch-points across all of your brand platforms.
Creating a multichannel content strategy is a plan for creating a consistent and uniform consumer experience across all of your brand platforms and channels.