Building a Digital Brand
Our brain never stops working. You have an idea about this great thing you want to create. As you think about it more, you realize that sounds great, and you want to bring it to life.
The first question you're probably asking yourself is "Where do I start?". How can you organize all your thoughts and transform them into actual work?
For the purpose of this guide, I've organized everything you need to do for building your digital brand in five parts. Altogether, they will put things into a perspective, and give you a better understanding of where to start and what to do next.
By the end, you should have a digital brand set up with all your social media and an execution plan on how to deliver content and stay relevant online. 
1) Building a brand identity
There are several elements that form a brand, and they all fit together like a puzzle. I divide them into three parts, visual elements, story elements, and value elements.
2) Creating customer persona profiles
Getting your brand, message, product or service in front of the right people for your brand. There is a simple way to get inside the mind of a potential customer. We do that by creating target audience profiles to describe our potential consumers, and we try to design them as close as possible to a perfect match.
3) Your business model and monetization
Each market works on the basis of supply and demand. If your goal is to monetize your work, I want you to think about the business model that your brand belongs to and how to position yourself on the market. There are many ways you can earn money or monetize your work online.
4) Forming a digital content strategy
It seems like everyone needs to produce content these days, and in a way, it has become the norm in the digital world for brands, professionals, and even regular people. Exceptional content is always supported by a well thought out strategy.
5) Traffic and running marketing campaigns 
A marketing strategy is a game plan for always bringing in new people and growing your brand.  It is necessary for a brand to have a strategic approach that will help run and sustain a profitable business.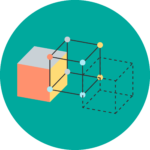 BRAND IDENTITY
Create the right visuals for your brand. The logo, colors, typography, mission and more.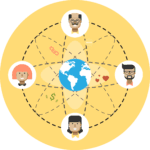 AUDIENCE PROFILES
Create target audience profiles and attract the right people for your brand.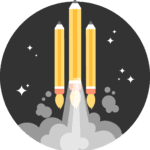 CONTENT STRATEGY 
Create a content strategy and schedule for a consistent digital presence.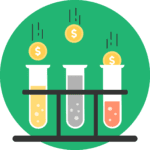 + MUCH MORE
Create a business plan and marketing marketing campaigns that will help you grow.