There are a lot of digital resources out there that can help you or your team, create better, faster and meaningful branded content for your website and social media.
All the tools that we talk about in this article will be free to use forever. You can read additional information on their free offers on the respective websites.
These are tools that we love and use to help build and manage this website or other projects across the web. That means that we really do stand by and recommend using everything on the list.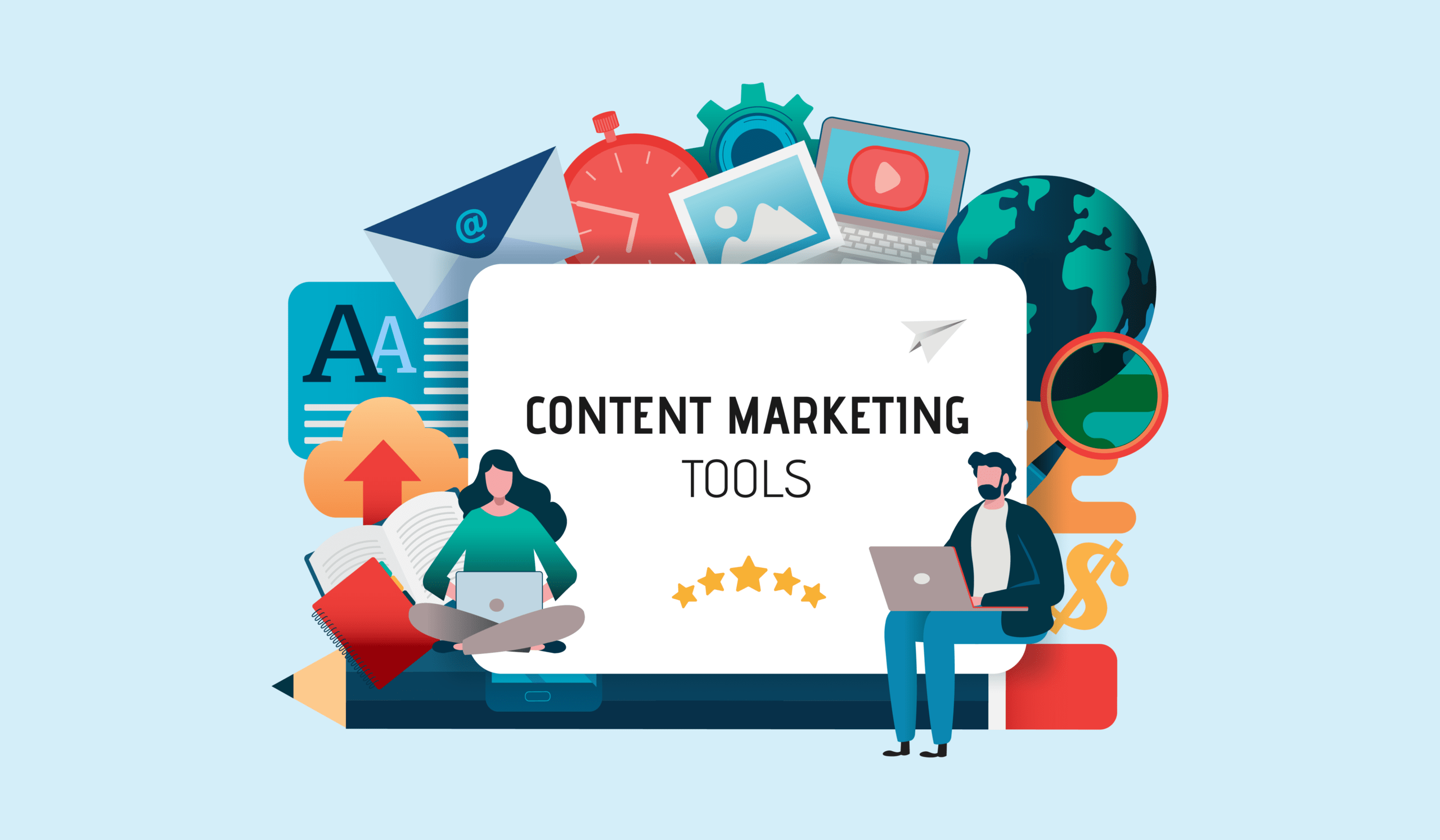 To make it a bit easier for you to look through the list, I will divide the tools into six subcategories: Organization, Visual Resources, Keywords, Editing, Communication, and Web Tools.
Content Distribution Tools
The tools in this category will help you stay organized when you're working on your content plan and distribution. Use them to schedule posts, curate content and to keep track of your social media activities.
1. Evernote for organization
Evernote is a great note-taking software that you can use on your device, or directly from your web browser. It will help you create notes and separate them into notebooks for different projects.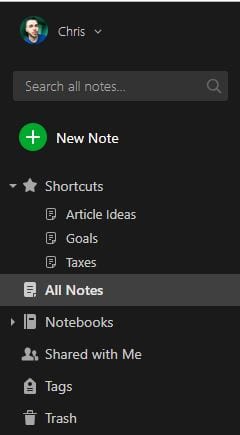 Ready to use templates are there to help you keep track of specific business-related activities. And tags will help you locate and sort through notes efficiently.

Evernote also has a web-clipper extension that can make it easy to snip content, save, or bookmark content across the web.
2. Later for Instagram scheduling
Later is an official Instagram Partner software that can be used to schedule Instagram posts and to find content based on hashtags that you can re-post. It also gives you the ability to connect Facebook, Twitter, and Pinterest profiles.

A free plan provides you with 30 posts per month per profile, and one social profile per platform. We've recently started using Later for our Instagram, and we're still in the explore stage, but everything looks good so far.
3. Buffer for content scheduling
Another tool that will help you schedule social media content across all social platforms is Buffer. The free plan, in this case, is more limited, but there are other premium plans that you can use if you need more posts per month.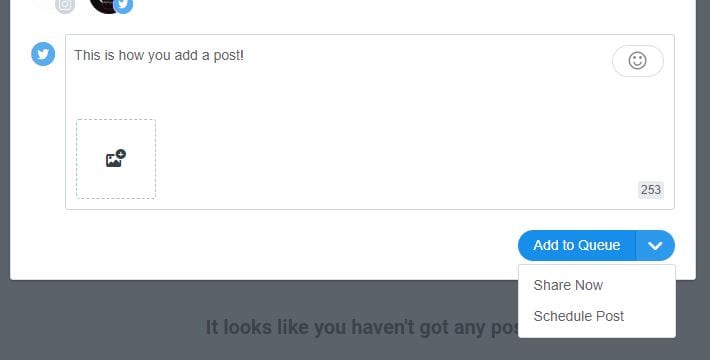 The reason we include it in this list is that it integrates with the tool for content curation.
4. Quuu for curating content
You can put content curation on autopilot by integrating this software with your Buffer profile. Quuu is the only tool that hand-curates content for you in over 500 interest categories, meaning you'll always have relevant posts to share with your audience on social media.

I used to use Quuu for curating Twitter posts a couple of years ago, I've stopped using it since then, but my profile is now full of content that talks about the desired topics.
Of course, original content is something your brand needs to provide, but this tool can be a quick fix in some situations.
Free Content and Media Libraries
Visual content websites are libraries with free images, videos, vectors and other design elements that you can use for your brand in many ways. These are some of the best websites across the web that offer high-quality content for you to use free of charge.
5. Pexels for free photos and videos
Find photos about any topic with the help of this large gallery website. Pexels offers stock-like images that you can use for your brand. They sort images by most popular or recently added, or you can do a manual search.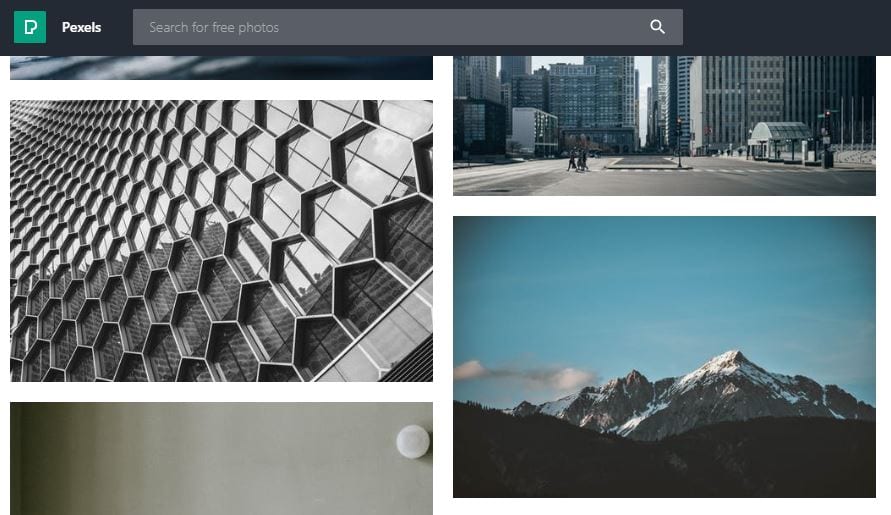 There is always fresh content available on the website, and you can also search for photos by color, by excluding keywords and more.
6. Unsplash for free images
Another photo gallery website where you can find photos about different topics.

Unsplash focuses on the artistic side of photography, which means it's a great place to find photos that will captivate viewers.
7. Rawpixel for images and vectors
Rawpixel is different from the first two examples because here you can find other free materials such as mock-ups, vectors, and templates alongside great looking photos.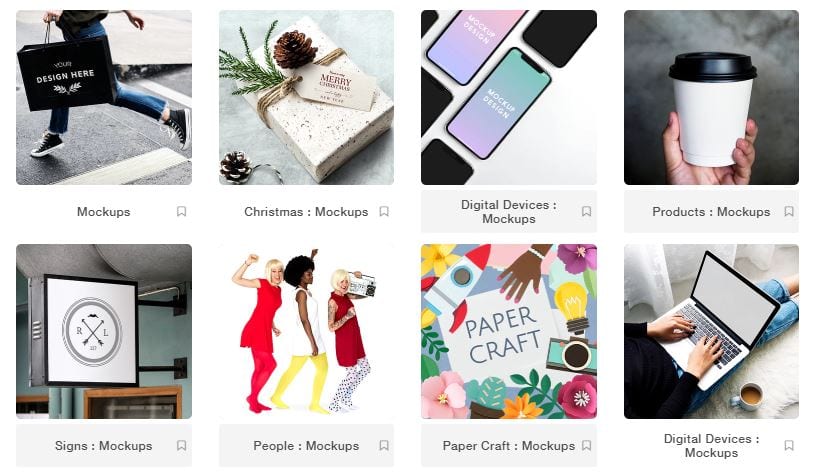 Express your brand identity by using these amazing design materials.
8. Burst for e-commerce images
Next on the list is Burst, a photo gallery website created by Shopify, to help you find images and inspiration for your e-commerce needs.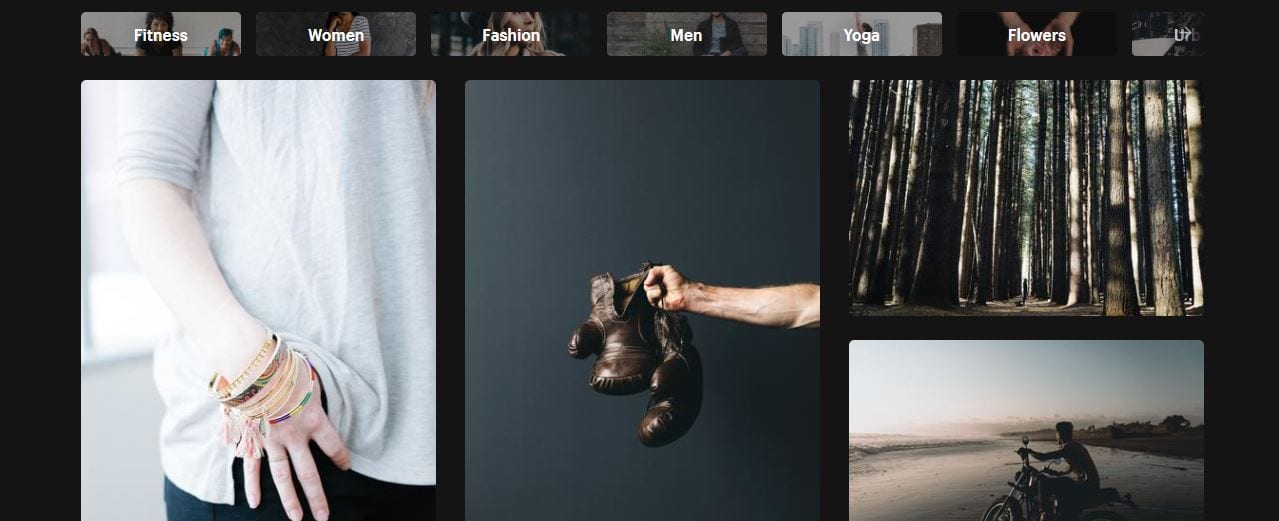 Business Ideas are free photo collections and case studies that empower you to start your own business in a trending e-commerce niche. Shopify is our affiliate partner.
9. MixKit for free videos
MixKit is a curated gallery of high-quality videos and animation, made by some of the world's most talented creators, with all content licensed for free.

Grab these free videos to use for your brand.
10. ByPeople for visual elements
ByPeople is a curated network for designers and creators where you can find design elements, icons, templates and other visual content to use for your brand.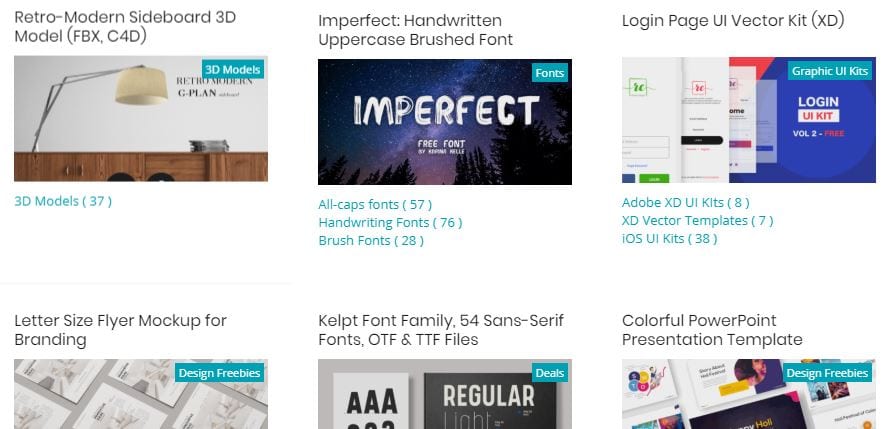 They also have WordPress themes, plug-ins, and premium design packs.
Data and Analytics Tools
The next set of analytics tools will help you learn more about the crowd that interacts with your content, what they like and what doesn't get as much attention. You can use this to improve your content and when you're setting content goals.
11. Google Trends for data on online trends
Discover trending topics across the world with the help of Google Trends data and insights. Find topics that people are searching for, related searches and use of keywords across time periods.

Google Trends also lets you compare the statistics about multiple keywords so you can get a better idea of how others are using them across the web.
12. Answer the Public for SEO research
Another keyword research tool for your SEO strategy but a bit different than Trends. Answer The Public creates visual charts for specific search terms related to your keyword.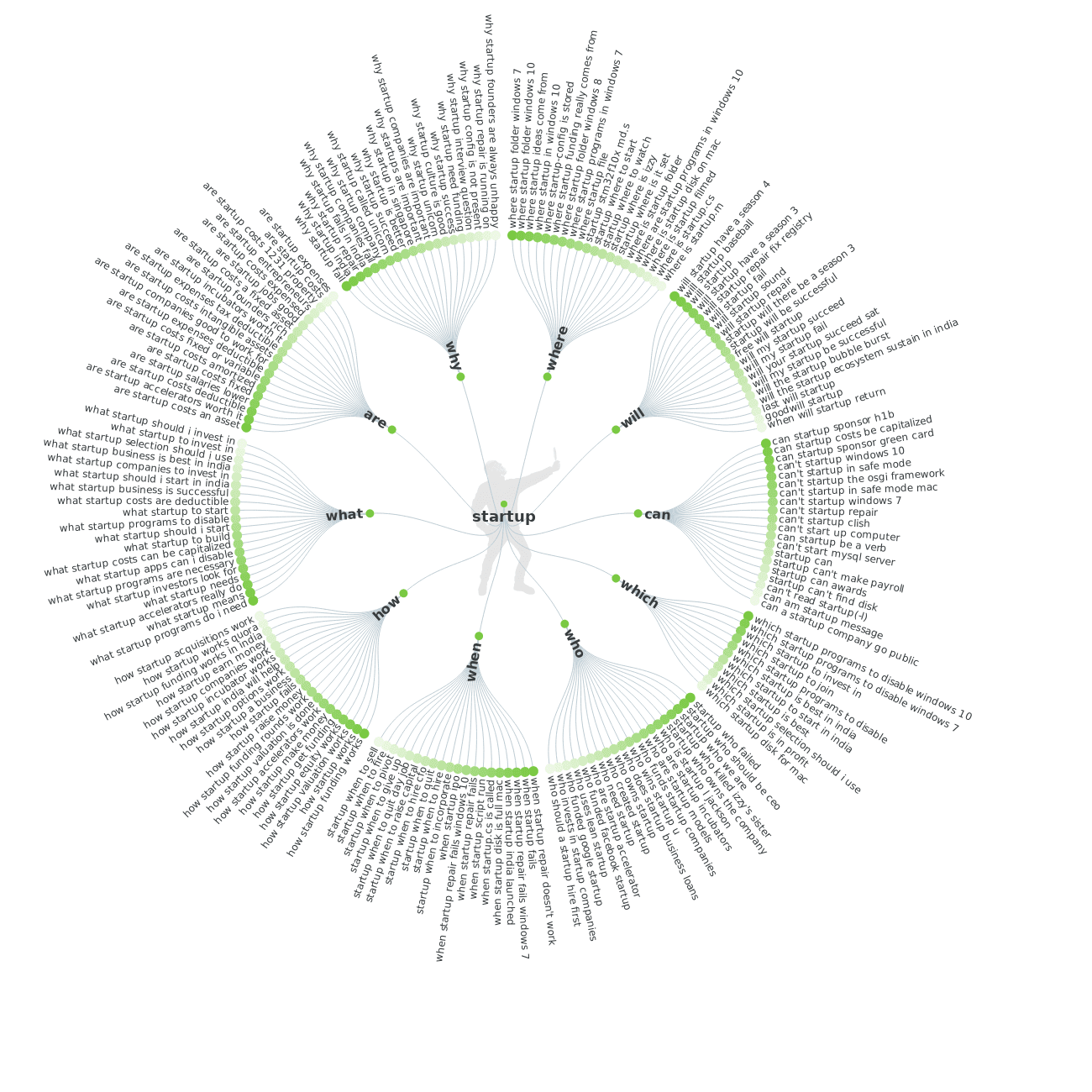 It's a great platform to use when you're brainstorming ideas about your website.
13. Similar Web for competitor research
A good way to find insight into your competitors or websites that you're interested in. Similar Web will help you look behind the scenes of websites, and to get a better understanding of their traffic, ranking, audiences and more.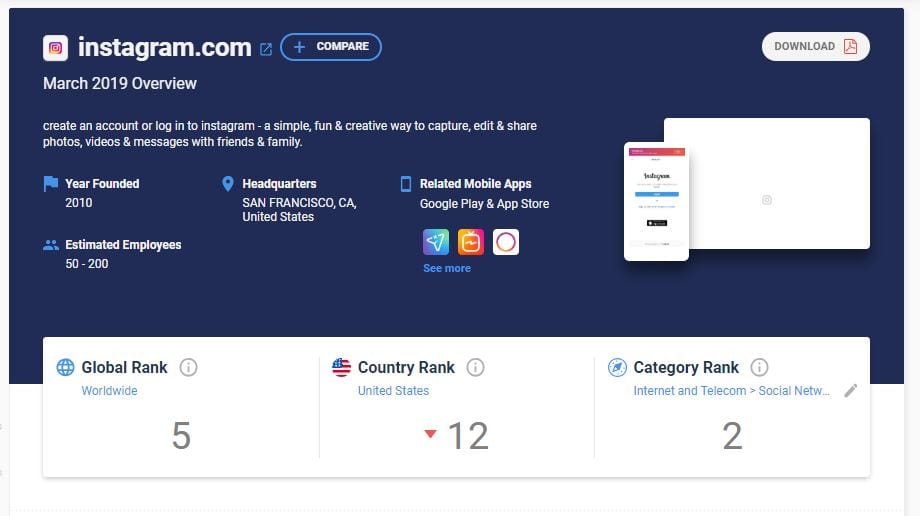 You can also compare two websites against each other and see how they're performing.
14. Google Analytics for website insights
Google Analytics provides you with data about your website visitors which you can use to create tailored content. Knowing the audience and how they interact with your website can be extremely beneficial.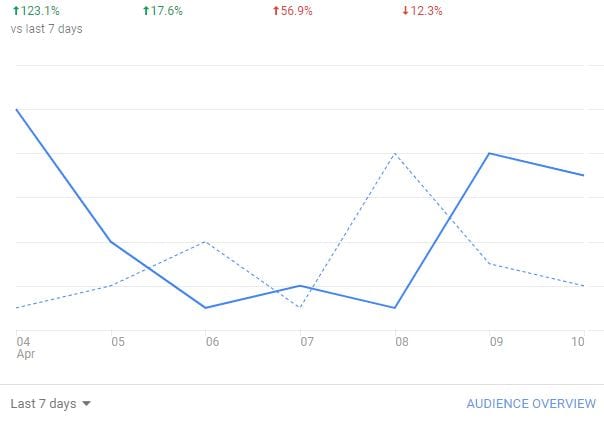 Analytics provide technical answers as well such as device type, bounce rate and so on. You can set goals and measure success based on consumer actions and much more.
15. Social Insights for audience profiling
When it comes to analyzing your social media profiles all large platforms include a range of insights about your followers and the content you post.

It is important to look at these insights often so you can figure out what content you post is working well and how to get more of those results in the future.
16. Google Search Console for search engine ranking
The Google Search Console tool is another great addition to your content analysis. It will tell you how well your content is ranking on the search engine index, what pages people have visited based on search and what queries are people finding you through.

You can also analyze the content on single pages to find out more about the health of your pages and their availability.
17. SumAll for social profile insights
SumAll is a mix of social media analytics and social scheduling. This is a completely free tool that lets you schedule as much as you want. You can also automate engagement on things such as visitor posts or comments.

You can schedule to receive a daily or weekly summary digest of all your social accounts so you can have an overview of what changed.
Content Creation and Editing Tools
The next category of tools will help you manage and edit the content you produce so you can get the best out of it. The tools on this list are very powerful but easy to use. It is important to produce high-quality content that will grab user attention and spark engagement.
18. Canva for photo editing
This photo editing software is something a lot of social media pages can't live without, including all of ours. Canva lets you create all types of posts with custom dimensions and editable templates.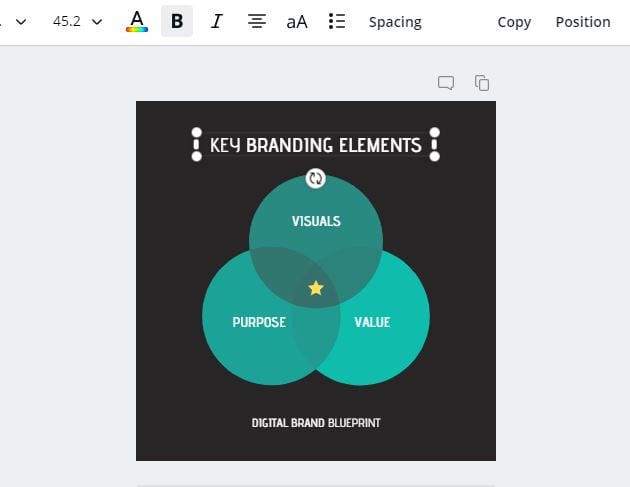 There are tons of editing options available on the platform, and they are all free to use. Make your content look amazing.
19. Grammarly for text editing
Grammarly is the king of all text. With the free browser integration, it keeps your writing mistake-free on many different levels. Grammarly checks for grammatical errors, punctuation, word misuse, and any other problem there might be.

At the Grammarly website or the Grammarly app, you can edit large documents with the help of the AI-powered assistant.

* Grammarly is also our affiliate partner, we use it to help us write articles on the website. If you visit the Grammarly website through our provided link and choose to upgrade to the premium version we might be compensated (at no additional cost for you) which helps us create more content like this.
20. Visme for creating presentations
Another photo editing software that can help you create photos for your brand, but a little bit different because Visme is a pro at helping you create business presentations and infographics.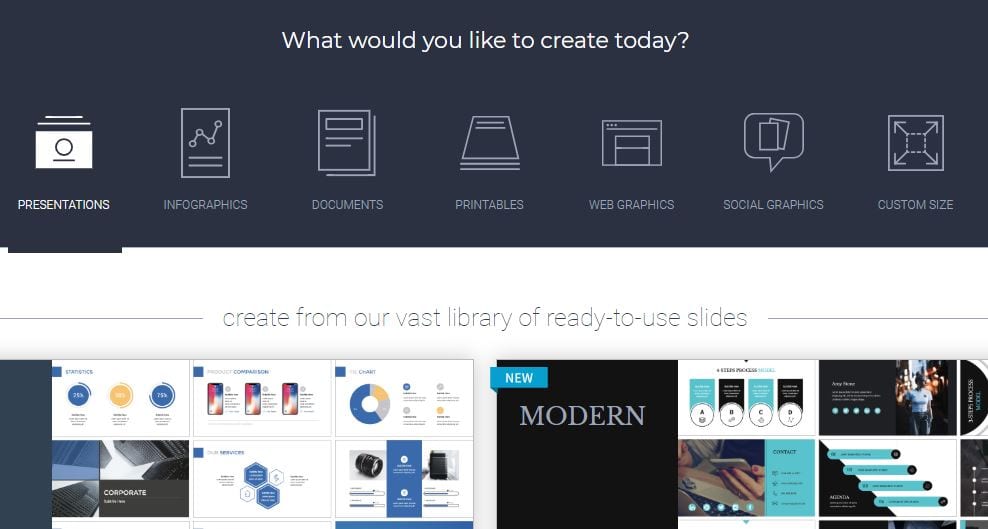 Communication and Mailing Tools
The next three things on our list will help you with effective communication and distribution of content on a personal consumer level.
21. Sendinblue for email marketing
Email automation and marketing are made easy with the help of Sendinblue. The only free e-mail automation tool that does not have a limited trial for you to use.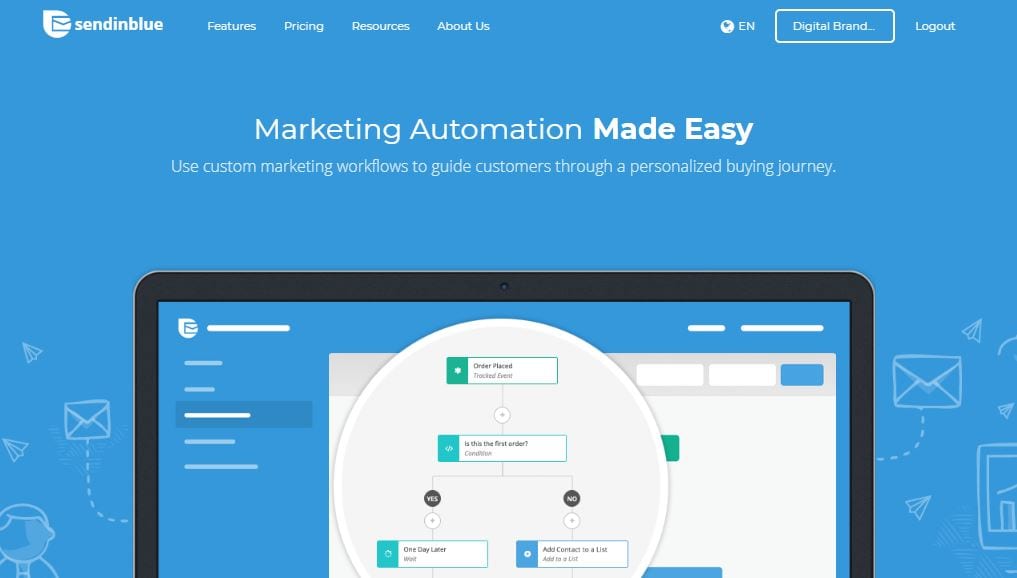 Of course, there are some limitations with the number of daily emails, but its more than enough for starters and you can always upgrade your plan if you outgrow the free range.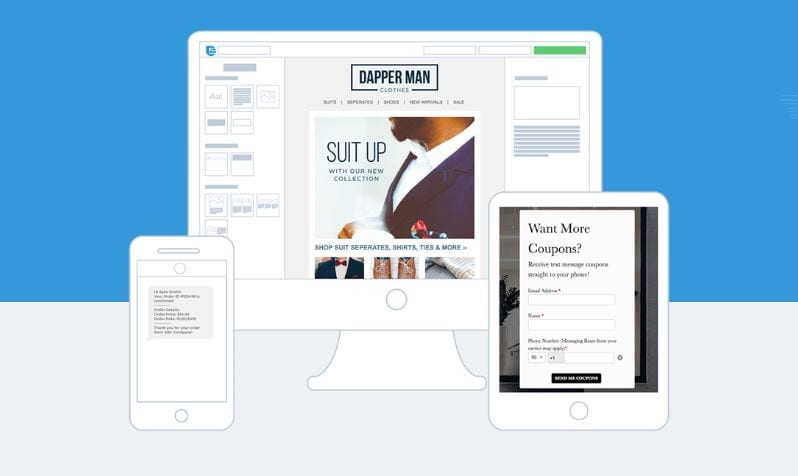 22. Chatfuel for chatbots
This chatbot building software is the first bot builder I ever used on one of my Facebook pages, Chatfuel is great if you want to automate responses and you won't need any coding skills as well.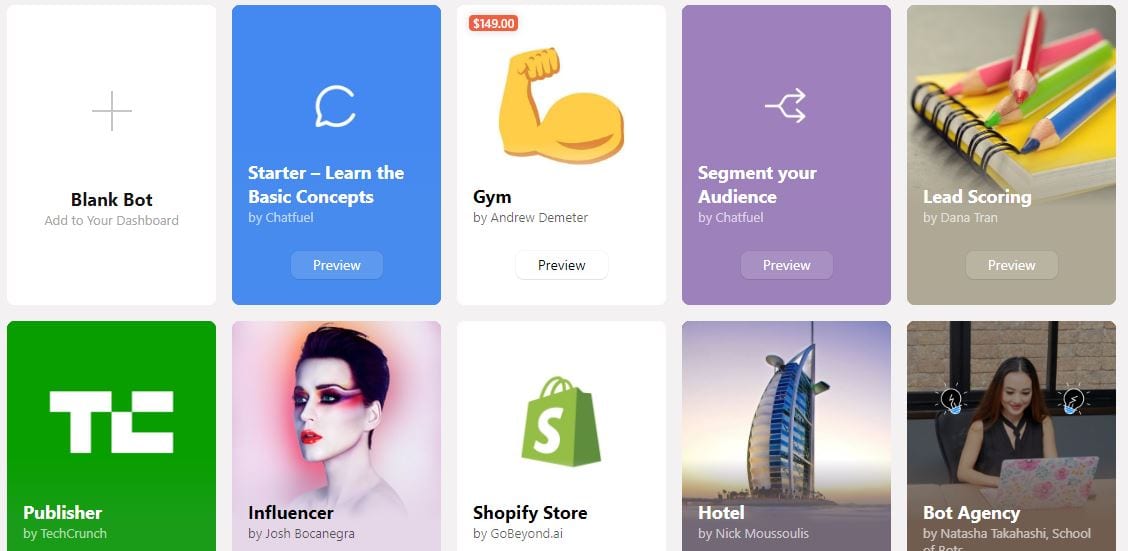 23. Wit.ai for conversational chatbots
Another conversational bot that you can integrate into your app, but this one requires a higher level of coding knowledge. Wit is completely free for you to play around with, learn and create some AI.

Website Plugin Tools
The last set of tools will help you create better content for your website. Make sure that you grab the attention of your audience and keep them interested in high-quality content.
24. Yoast SEO for optimizing your website content
This tool will help you keep your pages optimized for search engines by guiding you through all the necessary steps to create pages and posts that will rank higher.

Yoast is a free WordPress plugin that integrates with your website.
25. Elementor for editing your website content
A powerful theme editor for WordPress that you can use to build any type of website, with no coding involved. It works on all types of pages, and it is very simple to use.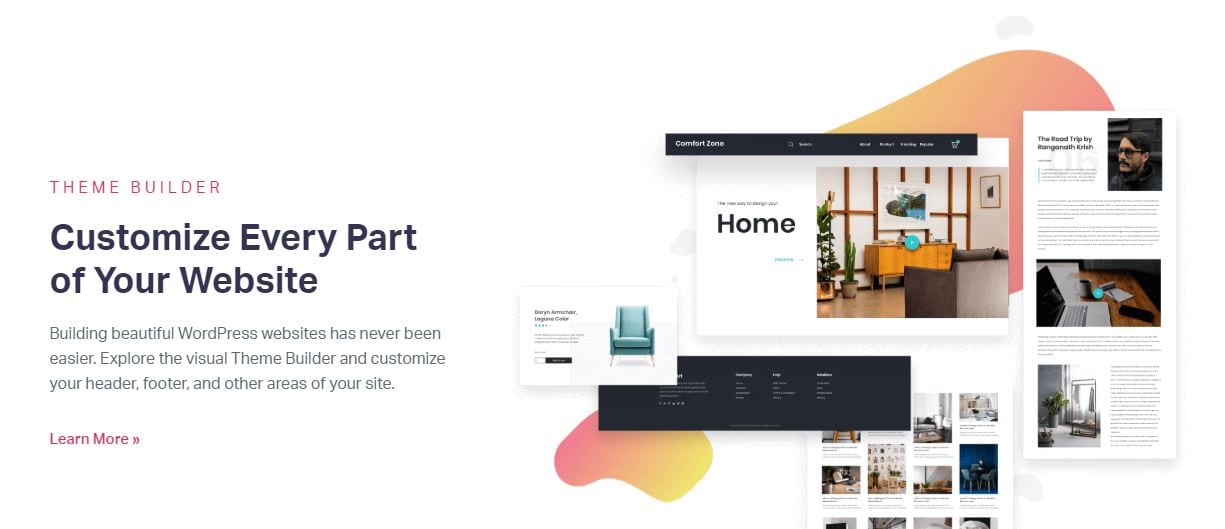 It works great with any theme that you might already use, and it will help you take your website to the next level. Elementor is our affiliate partner, and we use it to build and manage this website.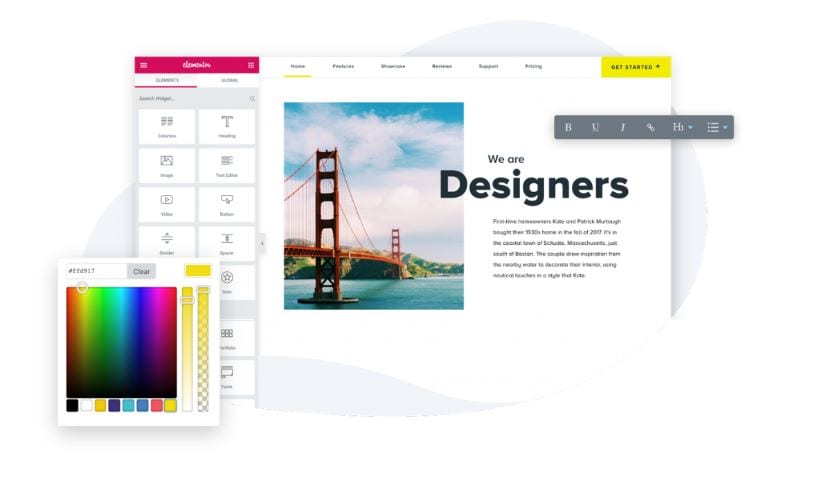 If you want to discover more tools and resources that will help you create content for your brand check out some of our originals at the Resource Page.

Share this with your friends?