Building a graphic design brand is a great way to showcase your skills as a designer. The difference that branding yourself makes will be the thing to get you one step further than others in the field.
A personal brand can give you an advantage in many situations related to your career and lifestyle as a designer. So, let's get started.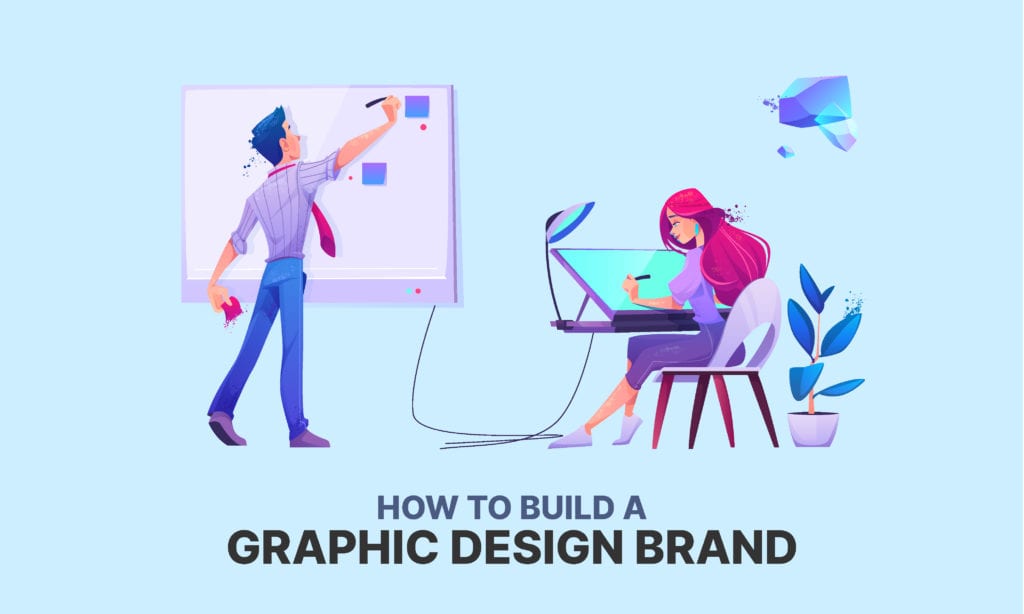 With this article, I want to help you understand what it takes to build your brand. Here are the topics that will be discussed:
Setting personal goals and a vision
Defining your target audience or customer
Personal branding on social media
Going from free content to getting clients
How to promote your design brand
How To Build and Launch A Graphic Design Brand Guide
1. State Your Goals & Brand Mission
There are endless possibilities of what you can do with your design brand out there. In the first step, you begin by defining your goals.
I'm sure that one of your main goals is to get your work in front of more people. Another one is probably to earn a living through your work. All of that is perfectly ok, but It might be kind of vague. Let's think about specific details instead.

What exactly do you want to accomplish with your work?
There are no rules as to what that should look like. Just go with whatever comes to you intuitively, because after all, you're the only one with the idea.
Find the drive behind your work. And that thing cannot be picked, and it doesn't conform to a job description or a title. It goes beyond you as a designer. It's something that makes you inspired to in the first place.
Grab a piece of paper or open your text editor and start writing down your vision. In a few sentences, describe the vision that you have for your work moving forward.
This is important for your brand because it's the thing that you can use to give meaning to your art. It's essentially what people will recognize in you as a brand.
Set goals for your future
Think about the things that need to happen for you to be successful in bringing your vision to life. How does that look for you? One year from now? Five years from now?
Maybe you see yourself working with clients, or maybe you own a design studio. Write down the goals that you want to accomplish with your brand.
2. Define Your Target Audience
The internet is a place where everyone hangs out, and you're trying to find and connect with the people that are right for you. In the second step, you should define your ideal audience.
Now, not every single person that follows you as a brand will become a client, so I will refer to them as your audience. Your audience is the people that follow you on your design journey.
Understanding who they are is essential because these are the people that you'll be connecting with. We'll talk about turning them into clients a bit later on.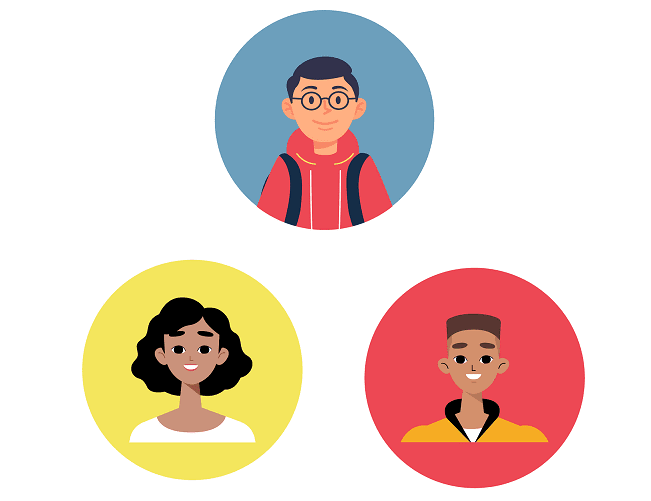 First, narrow down their demographic characteristics such as age, education, job title, gender, or anything else that will be useful to know ahead.
Then you can go a step further and think about their lifestyle and how you fit into their daily life. Here are some questions you need to answer:
How does a typical day for your audience look like?
What kind of activities do they enjoy in their free time?
When do they find time to look at art during the week?
How does graphic design inspire them?
What problems or difficulties can design solve for them?
Create a picture of how they spend their time and attention during the day. That will make it easier to find a place for your designs in their lives.
Try to understand the reason why they look at designs online. Your work needs to fit into their daily lives, and inspire them, entertain them, and so on.
As people, we always look for a bigger meaning behind the things we choose to do. The visuals get the attention of people, but they will ultimately stay for the common vision.
3. Establish a brand identity
Now, you're a designer so this step should come easy to you. I'm sure that your personal style can be felt through your designs, but let's take it a step further.
Your brand identity is a combination of elements that should fit together like a puzzle. That includes your name, logo, typography, colors, and any other visual element.

Name your graphic design brand
The way I see it, there are two ways you can go when naming your design brand. One is your birth name, and the other is a studio name.
If you're going with your own name, then this one is clear. If you want to present yourself as a design studio, then you can brainstorm names for your new brand. Here is a naming exercise that you can try:
Create a list of 50 keywords that represent your designs and brand. This list can help you when you're choosing your name.
Design your brand logo
Moving on to the logo of your brand, I often see it as an equivalent to a profile picture. In many cases your picture combined with a cool font is better than a logo.
Putting it all together, the logo, the name, and all other elements should come together and form a style that is unique to your brand.
Brand Voice and Messaging
Once the audience has analyzed the visual surface of your brand, and they like what they see, the next step would be to learn more about your purpose.
You can extract messaging from your brand story, the mission, and the vision behind your work. Your followers need to connect with your purpose.
This should be felt on your social media post, your personal website, and everything else that you do. This is where the next step comes in.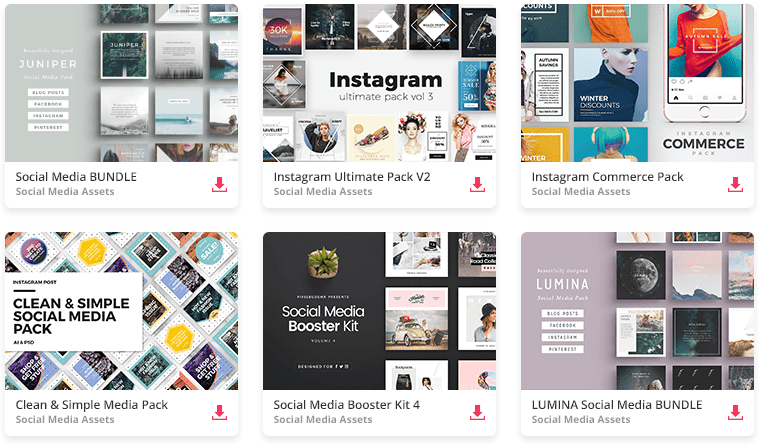 All the Social Media Graphics you need and many other design elements, are available for a monthly subscription by subscribing to Envato Elements.
There is no need to create every single thing from scratch. You can get the stuff you need and make them your own. Save time and energy on creating content.
The subscription gives you unlimited downloads from a massive and growing library of 1,500,000+ Social Media Graphics & Design Assets that can be downloaded as often as you need (stock photos too)!
This is an affiliate partner offer. If you like the products and choose to subscribe through our links we will get a small compensation in return, at no extra cost for you. These type of offers keep the website online and help us create more content about branding. Thank you for your support!
4. Set up your digital spaces
So far, you've worked on building who you are, and what your brand represents. Now, we should move on to finding your place in the world.
Your digital spaces include, social media profiles, your website, and any other place where you can post your designs.
Social Media Strategy for Designers
Make sure you know where your audience hangs out online, so you don't miss out on potential opportunities to connect with them.

Spend some time researching the behavior of your potential audience on social media platforms that you choose Here are some things to look for:
The type of profiles they already follow
The hashtags they follow and use
The language they use on post captions and comments
The profile description in their bio
Simply put, you need to look for what type of content they need when they spend time on the social platform.
When you have a clear picture of how they spend their time on the app, you can think of ways to get your profile in front of them.
Spend some time on the app and write down everything that you notice about your potential audience. Even the small things matter.
Research other design brand profiles
The web and social media are saturated with people and brands in every niche and market. That means many people and brands will be offering the same thing you are in the design world.
After you have a good idea of who you're trying to reach, it's smart to take a better look at who you're competing with. Get to know who they are, what they post, and other useful info.
Here is what to examine:
The most popular and established profiles in your niche
The type of content that they post
The difference between your brand and others
There are millions of pieces of content uploaded to the internet each minute. That means that your brand needs to stand out in some way to get noticed.
Is there something people are looking for, but nobody provides? Find a unique way to interest and hook your audience.
Optimize your social media profiles
Your profile can be the ultimate business card. It's the place that needs to be perfect because it offers a big opportunity for converting users to followers.
Choose a username that reflects your brand name. If the original is already being used, you can get creative and go for something that still shows what your brand is.
Go for a profile photo that showcases your identity. The profile icons on mobile devices are small so you need to make sure that the profile photo you choose looks good on smaller sizes.
The bio description is important as well. Describe your brand in a couple of sentences o, and you can use emojis and hashtags that are connected with your page.
Enter a website where people can look for more information if they are interested and find your design portfolio.
Enter an e-mail or a phone number where people can contact you.
Related: How To Build Your Brand On Instagram
Your Graphic Design Website
Your website is another place to showcase your designs. A website is the perfect portfolio for a designer. Here is what to include on your website as a designer:
About me page to share your story
A portfolio gallery to show your experience
A contact page to make it easy for clients to find you
Your social media links
An optional blog page to talk about your work
Optional newsletter sign up to keep contact with your audience

5. Promote and monetize your graphic design work
In this final step, about what you do to serve your audience and turn them into clients. This is the graphic design equivalent to a business model.
One of the goals of your brand is to monetize your work in some way and provide sustainability. You need to earn money so you can support yourself and stay creating what you love.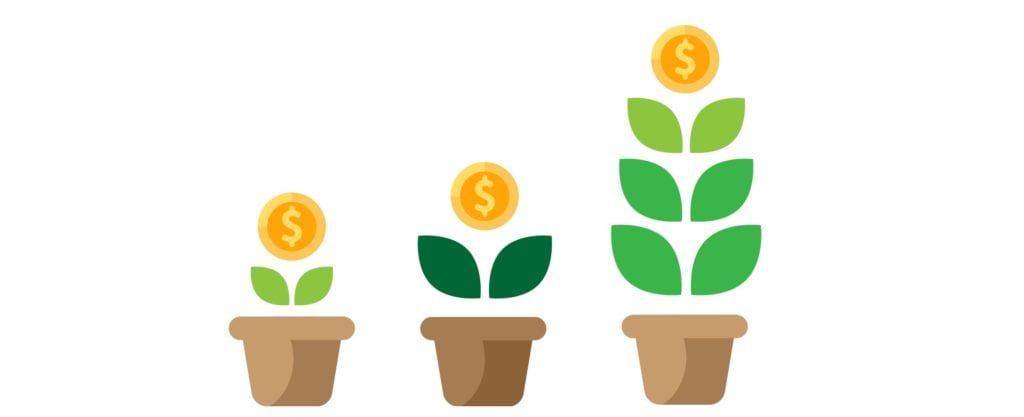 How much money do you need to earn to be comfortable and free to create your work?
There are many ways to go about planning your value proposition that you offer in return for paid services. Devise the best way you can offer your services to your audience.
Trying to brand yourself without a strategy behind it, is like leaving everything to simple chance or luck. You need something that will guide you to success.
Look back at the goals you set in the first step. You've already done some preliminary work with your target audience research, so now it's time to place a strategic approach behind it.
Marketing your design brand to your audience. Consider the following :
How to reach them at different moments
How to present your brand to them
How to market to them
How to hook them and keep their attention
How to convert them from viewers to clients.
There are many opportunities for your brand to fill in the blank by making sure that you provide the right content, solution, or service to people.
Your next steps
Sit down and plan out the next few months, or even the next year. Where do you want to be at the end of the year? How are you going to do that?
Don't leave it all to chance. Create a strategy for your personal brand moving forward.
If you've followed the steps so far, you should already have an idea of the bigger picture of your brand. Your mission, your audience, your story, and your content all work just for you, and no one else.
Good Luck!