Online advertising has now surpassed all other media outlets, with revenues exceeding $100 billion for the first time last year, and that is only in the United States.
The massive use of social media has brands investing their bank into digital methods. Not only because they can have more control over their advertisements, but also because it's a great way to reach niche audiences.
According to a study done by Content Marketing Institute, sponsored content on social media is the top paid method respondents use to distribute content online.
In fact, 77% of the total number of marketers who use paid methods turn to social media promotions as part of their content marketing strategy.
Having all that in mind, the digital space is becoming increasingly saturated with advertisements and sponsored content. This means that brands need to work extra hard to stand out from the crowd.
Here are a few things you can do to increase the chances that your brand ads convert.
1. Think about the way people use the social platform
Every social platform serves a different purpose. While your marketing campaign should have the same messaging it is important to think about the native environment of each social platform.
Make sure that your ad is shown in the right place for the desired result. Get into the mindset of the audience.
Second, make sure that you use the right format. I see way too many people that place improperly formatted photos as story ads these days, don't be that person.
Let's take Instagram ads for an example:
When you decide where to place your ad, you should think about the different use of Instagram Stories and the feed.
While viewing stories, everything happens faster, and people are looking for a quick experience. The call to action of your ad would be to swipe up.
If you're creating a stories ad, then you definitely need to use an image with the size of 1080 x 1920 px for the best effect.
When scrolling the feed, people are more likely to stop and take a better look, read the description, and visit your profile to discover more about your brand.
If you want to place an ad on the main feed, then use an image of 1080×1080 px for the best result.
How are people using the social platform?
What is the mindset behind exploring on the platform?
What type of content works best for each platform?
Take some time to consider how you should present that content on each of the different platforms that you use.
2. Consider the audience for your advertisement
People in your target audience have goals, and when they choose to consume your content, it's because they believe that it will take them a step closer toward achieving their goal.
If the setup of your content shows that it lacks movement toward payoff for that goal, they will likely give up and keep scrolling.

Try separating the audience that you're targeting into 3 groups.
The first group is your cold audience, and these are the people that have never heard of your brand before. You need to use ads that will introduce your brand in a good light.
This means you're supposed to make them laugh, offer them something of value, give them something for free, and so on. You're spreading brand awareness and getting their interest, but not selling anything yet.
The second group is your warm audience. These are the people that already like your page, they interacted with your promoted posts before, they visited your website. The most common way to reach them is through re-targeting.
The third group is your hot audience. These are the people that have already purchased from your brand or used your service. You can reach out to them and present them with new offers.
This is an important thing to consider because people need some time to get to know your brand and figure out what you have to offer.
3. Showcase your brand identity
It is really important to have a well-defined brand identity before you create a campaign that will act as a fuel that helps your advertisements.
The visual part of the brand identity is usually the first thing that people see. When something grabs our attention, we stop and take a closer look.
People who are just getting introduced to your brand through the sponsored post will likely visit your profile to get familiar with your messaging, as well.
It is important for your followers to connect with your purpose. We've evolved to always look for a bigger meaning behind the things we choose to do.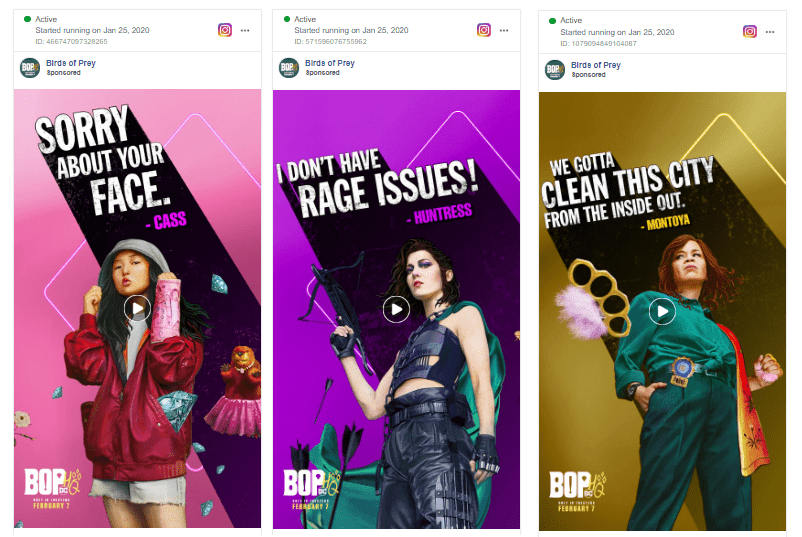 Come up with guiding principles that describe the key elements that each piece of sponsored content should incorporate. Make sure that sponsored content follows those same guidelines.
4. Make things intuitive
When people see your sponsored post, they get introduced to something that is not a part of their usual feed. At first, they don't know what to expect from your brand.
Guiding the user to retain their attention and lead them through the points they should focus on. Intuitive design guides the user through consuming the content.
Clear and eye-pleasing visual design
A relevant ad text copy
A clear call-to-action
You can also visually engage the audience with the help of colors, shapes, sizing, typography, and other design elements.
5. Experiment and test the waters
One of the best things about digital advertising is the fact that you can change little details in your posts as much as you want to.
There is no one size fits all, so get involved into the details of your sponsored posts.A/B Testing lets you create multiple versions of your ads and you can see which version of your ad works better.
Create multiple versions of your sponsored post and experiment with changing things like colors, photos, or the copy based on location, age groups, or any other property of the target audience.
If a version of your post starts to pick up more steam than others, then invest more budget into it and take notes for future posts.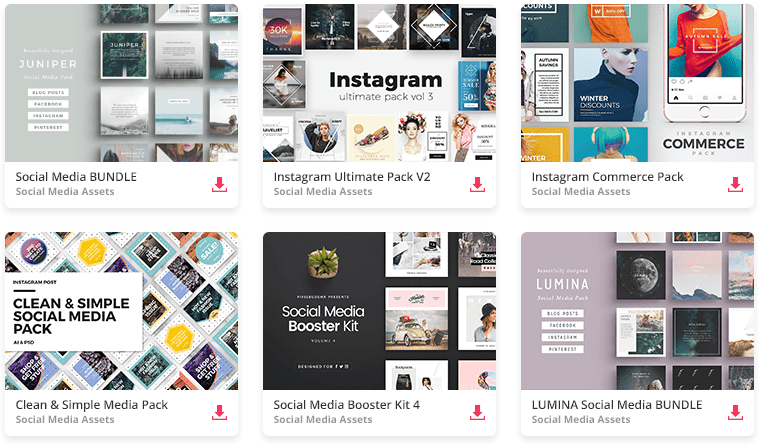 All the Social Media Graphics you need and many other design elements, are available for a monthly subscription by subscribing to Envato Elements.
There is no need to create every single thing from scratch. You can get the stuff you need and make them your own. Save time and energy on creating content.
The subscription gives you unlimited downloads from a massive and growing library of 1,500,000+ Social Media Graphics & Design Assets that can be downloaded as often as you need (stock photos too)!
This is an affiliate partner offer. If you like the products and choose to subscribe through our links we will get a small compensation in return, at no extra cost for you. These type of offers keep the website online and help us create more content about branding. Thank you for your support!
6. Be transparent about your practices
Transparency is there to help you prove to the user that everything you're doing is up to standard and that it is all done with respect for both your and their goals.
Accenture Strategy's most recent global survey of nearly 30,000 consumers found that 66% of consumers think transparency is one of a brand's most attractive qualities.
Consumers are aware that there is an exchange of value when they decide to interact with your brand, so there is no need to hide anything. Be as transparent as possible with them.
If things are not clear, the user will be preoccupied with the thoughts of whether or not they should trust you, and it will overpower their desire to consume your content.
7. Track and measure ad performance
Measuring the data about your campaign is also a big plus. It gives you insight into your ads performance.
We live in a world full of data. The content you produce collects data points and information that can prove to be useful in measuring success.
To track and understand the success of your campaign you need to be aware of what exactly it is that you're tracking and how.
Prepare the stage for measuring ad success:
What are the tangible results expected from your promotion?
How do we go about achieving those results?
What are the metrics that you will use to measure results?
After your advertising campaign is over you can create a report on the results that you've achieved.
---
To make the sponsored content the best your brand has to offer, you need to be in tune with the audience that you're trying to connect with. hen you know who it is that you're trying to reach, it becomes much easier to speak to them.
While advertisements are there to help you reach your marketing goals, always start with the end-user in mind.
Share this with your friends ⚡