The recently announced Instagram Guides are a brand-new way to share content with your followers.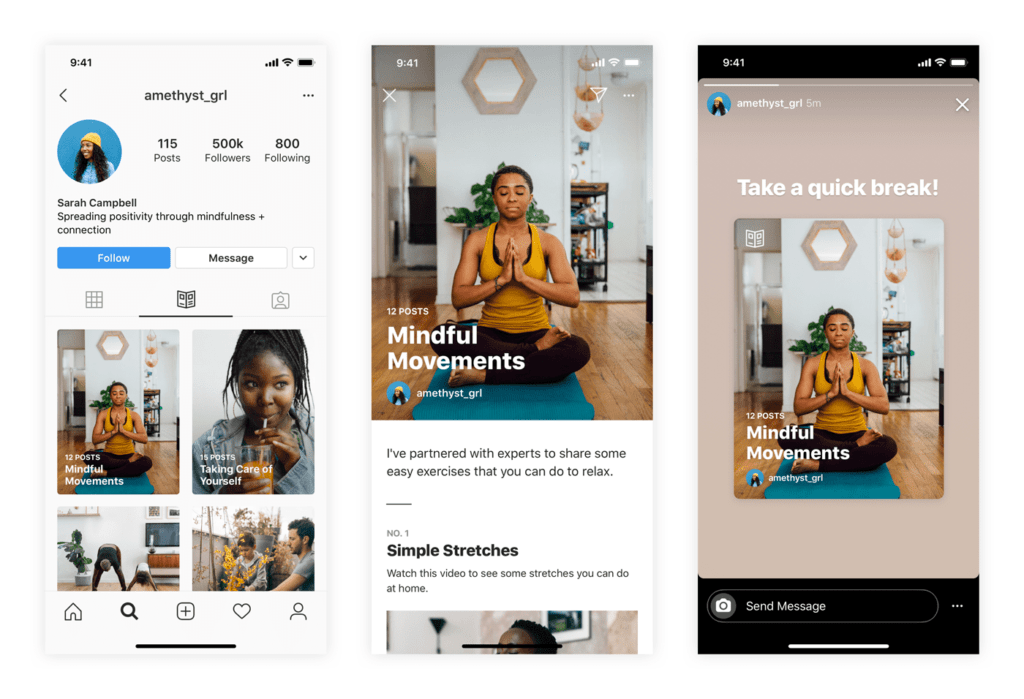 Brands, Content Creators, and Influencers alike will now have the ability to craft and post content that is more focused on text than ever before. Here is the official announcement of Instagram Guides:
We want Instagram to be a place where you can easily find reliable information and inspiration from your favorite accounts. That's why we are introducing Guides, a way to more easily discover recommendations, tips and other content from your favorite creators, public figures, organizations and publishers on Instagram.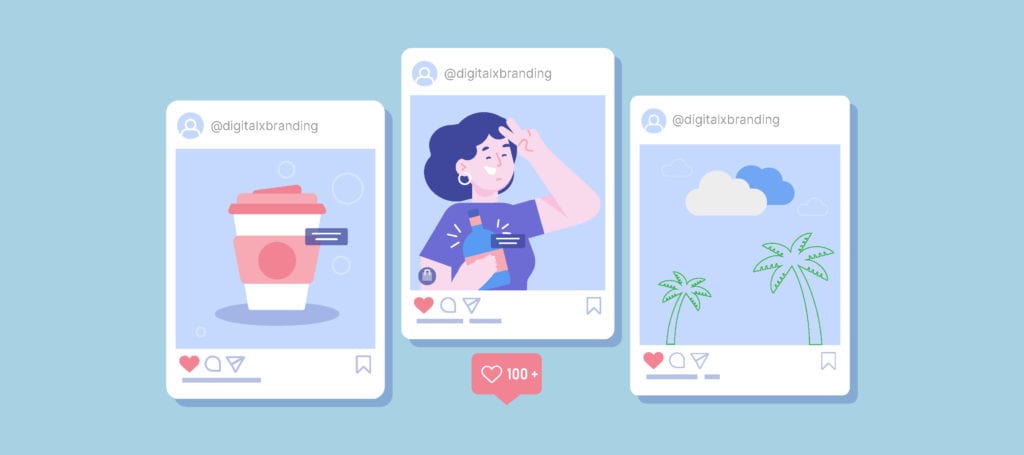 What are Instagram Guides?
Guides are a new type of content available on Instagram. A guide includes posts and videos that the creator has curated, paired with text such as instructions, tips, and advice.
Guides can be viewed on your profile under a new tab, or you can share them on your story. A new explore tab focused on guides will also be available soon.
Who can create Instagram Guides?
Instagram has announced that they will be first focusing Guides on wellness content. That includes a limited amount of manually selected profiles. As the feature gets more developed, it will become available to other creator profiles as well.
How to use Instagram Guides for your brand
Please note: The new Guides feature is available to selected brands for now. I will keep this article updated with new information, as they are officially released to everyone.
Guides will allow you to pair existing Instagram photos and videos with helpful text in a blog-like format. Here are a few ideas that you can start brainstorming about and get your feed ready.
1. Create How-To guides
Creating how-to guides is a great way to showcase your expertise in cases that your target audience is interested in. It can range from simple instructions for small tasks, to in-depth guides about topics that are relevant in your community.
The purpose of this type of content is to provide answers, solutions, and information to your audience. When you're creating educational content, you should think about providing long-term information that your followers need.
2. Put together lists
Lists are another way to provide informational content and organize related information. Lists can help people keep track of everything that they need for the topic in question.
Think of lists as a tool for delivering all available options regarding a certain topic. Not every item on the list has to be accepted by the reader, but it sure is nice to have all the options in one place.
3. Share Tips and Insight
We've all browsed the internet in need of some tips or advice. A credible brand should be able to provide the right tips or insight for its audience.
Consumers look for insight before making a decision, to find new possibilities or solutions to the problems that they face regarding a subject in question.
This is an opportunity for you to be the guiding voice of authority. Prove to your audience that you have what it takes to improve their position.
4. Share Your Ideas
The brands we choose to use in our everyday lives are those that add value to the lifestyle that we aspire to lead. That is why new and fresh ideas are always welcome.
Inspire your audience by smart and interesting suggestions that they can adapt and implement in their lifestyle journey.
5. Create tutorials & reviews
In today's digital culture, it's common practice to look for reviews and experiences that others had with the things we want to purchase or use. Reviews and offer comparisons are a good way to give your two cents about things that your audience cares about.
A tutorial is another great example of how you can supply information about how to use a product or perform related tasks.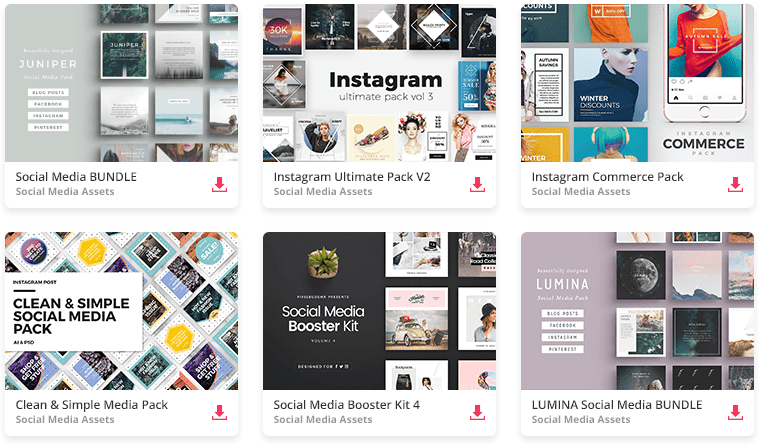 All the Social Media Graphics you need and many other design elements, are available for a monthly subscription by subscribing to Envato Elements.
There is no need to create every single thing from scratch. You can get the stuff you need and make them your own. Save time and energy on creating content.
The subscription gives you unlimited downloads from a massive and growing library of 1,500,000+ Social Media Graphics & Design Assets that can be downloaded as often as you need (stock photos too)!
This is an affiliate partner offer. If you like the products and choose to subscribe through our links we will get a small compensation in return, at no extra cost for you. These type of offers keep the website online and help us create more content about branding. Thank you for your support!
Building your brand on Instagram
The reason why brands choose Instagram is that it offers many engagement options for their audience. Sharing photos and videos, interactive stories, and Instagram live are a few examples of how brands use Instagram to reach potential consumers.
And now, Instagram guides add on even more opportunities. If your brand profile is not ready, here is how you can start building your brand today.
Related: How to build your brand on Instagram
1. Define the target audience that you are trying to reach
One of the main components in building a brand is finding your target audience. These are the people that you're trying to serve with your product, service, or any other offer.
Consider your ideal follower, where they are in life right now, and how you can bring value to them.
2. Perform research on what type of content your audience needs
Your potential audience is already using the app, so you just need to find a way to reach them. Spend some time researching the behavior of your potential audience.
Here are some things to look for in your research:
The type of profiles they already follow
The hashtags they follow and use
The language they use on post captions and comments
The profile description in their bio
3. Analyze competitor and other community profiles
The Instagram app is saturated with people and brands in every niche and market. That means many people and brands will be offering the same thing you are.
After you have a good idea of who you're trying to reach, it's smart to take a better look at who you're competing with. Get to know who they are, what they post, and other useful info.
4. Build a visual identity for your brand
Your followers need to get to know and understand who you are, so they can connect with you. Forming a unique identity for your brand will help you do that.
It's not only about the profile picture and description, but you also need to dig deeper to find a purpose behind your brand.
5. Optimize your profile and brand information
Your Instagram profile is the main point of interaction with people. When a user finds you in any way they will most likely go to your profile and check you out.
Choose a username that reflects your brand name.
Go for a profile photo that showcases your identity.
Use the bio description to describe your brand.
Add a website where people can look for more information.
Enter an e-mail or a phone number where people can contact you.
6. Create a content plan with a posting schedule
Social media algorithms tend to favor profiles that post consistently. That is why it's useful for you to plan ahead for the content that you want to post.
Creating a content calendar is a good way to plan, organize, and schedule specific posts in the upcoming period.
7. Take advantage of Post and Profile Insights
To grow your brand on Instagram you need to learn and understand your audience and the content they need. This is where the analytics that Instagram offers come into play.
The content you post on the platform collects data and information that can be really useful for getting insight into the performance of your content.
Share this with your friends ?