Before you set up a brand campaign
It is really important to have a well-defined brand identity before you create a campaign that will act as a fuel that helps your campaigns run. Here are a few things to consider:
What is your brand story?
What is your brand vision?
What problems does your brand solve?
How are you different than your competition?
How can you apply all of this to your campaigns?
It is all about finding the right way to connect with your people and communicate your vision.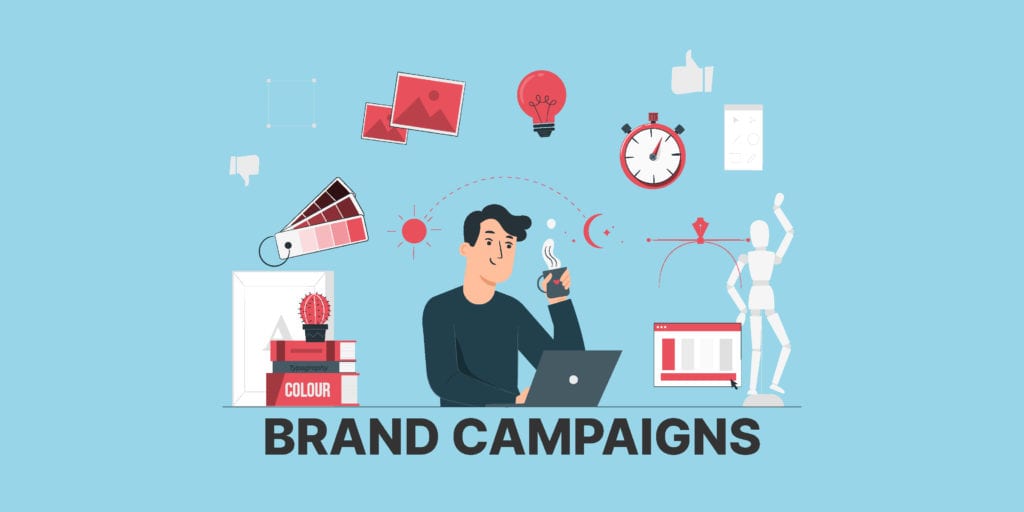 Brand campaigns are a good way for you to communicate your message to consumers and promote your business. Running brand campaigns is an important part of your marketing strategy. So, let's get it started.
1. Set clear campaign goals
Start by thinking of the desired result of your campaign. What are you trying to accomplish with your campaign?
Most brand campaigns have the goal to increase consumer awareness, reach, or engagement. To improve the chances of success, you need to take things a bit further and go more specific.

With the goal in mind, how exactly does a successful campaign look like? That might go something like this:
Reach 25,000 followers on Instagram
Increase our engagement rate on Facebook by 40%
Collect 170 new e-mail leads for our Newsletter
Get 50% of online shoppers to visit our physical store
Make sure that your goal is realistic and achievable. Don't be vague with the set-up, set specific objectives that you can track and measure when the time comes.
2. Define your target audience
Now, choosing the target audience on digital campaigns usually happens when you're posting your content, but we need to get into things a bit before that. Why?
You need to know who you're targeting and have them in mind when you're designing your value offer and the messaging behind your campaign.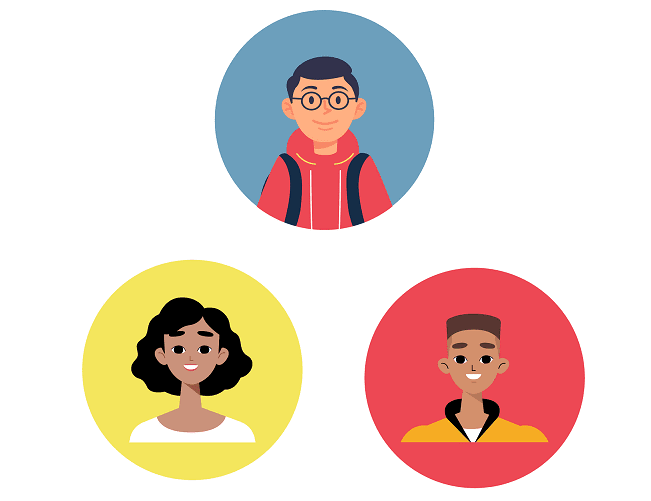 First, narrow down their demographic characteristics such as age, location, income, education, job title, gender, or anything else that will be useful to know ahead.
Then you can go a step further and think about their side of things and how your campaign will have an impact on them.
What do you have in common?
Why are you reaching out to them about it?
How does your brand fit into their lives?
What can they expect from you in the future?
Your goal is to show that you understand them, that you have a common vision, and that you can work together moving forward.
3. Choose your platforms and channels
The brand experience expands further than just the promotional materials that you will offer to your audience.
Think about the platforms and channels that you will be using and how they are connected with each other.
Platforms are the foundation on which you can build your brand presence, such as the web, phone apps, social media, and gadgets.
Channels serve as a more direct means of communication and include email, advertising, search engines, chatbots, phone, and more.
And while the goal of your campaign is the same everywhere, each platform may also require different types of content. For example, Instagram Stories are a different format than regular Instagram Newsfeed posts.
What platforms are you going to use for your campaign and how?
You need to plan the content to fit into each platform as intended, such as media dimensions, ad copy, and so on.
4. Set key performance metrics
To track and understand the success of your campaign you need to be aware of what exactly it is that you're tracking and how.
Key performance indicators are the metrics that are relevant for your campaign. For example, what is the % of people that engaged with your sponsored posts, what is the most common type of engagement, and so on.

You need to have these metrics in mind so you can determine how well your campaign is performing and what is the audience reaction of the audience.
The right KPI's for you depend on the goal of your campaign, go back and review the important indicators based on your desired results.
5. Mark the timeline of your campaign
Each campaign requires a schedule that you follow. Make a plan of the touchpoints of your campaign and the expected dates that you will start and finish.
For example, it might take one week to do research and prepare the strategy of your campaign. It can take another week to complete the visuals or gather all the resources, and so on.

Plan ahead on how you're going to manage the workflow that your campaign requires. That way you will be well prepared.
Mark the important dates of your campaign in a calendar.
6. Set your campaign budget
The costs of a digital campaign can vary a lot. It depends on whether you're a team or an individual, the available budget, the length and scale of your campaign, and more.
Here are the areas you should consider and make a budget for:
The cost of resources you need (ex. Cameras, Software, People)
The cost of sponsored placement
Any other cost that is relevant to your case
7. Design and prepare campaign materials
Once you're done setting up your campaign behind the scenes, you can move on to creating the specific contents of your promotion. This part is about designing the look and feel of the project.
Here are a few important things to consider:
The purpose and message behind your campaign
The value offer that you're presenting
The call to action and landing pages
Campaigns usually require more than one piece of content mixed together strategically. Make sure that your message and visuals are consistent across the board.
What comes next?
After the campaign is over, and it is all about analyzing the results, creating notes about key learnings. This will help with decision making on future campaigns easier.
What worked and why? What didn't work?
Creating successful campaigns comes from long-term experimenting and learning along the way. Your audience is unique, so you need to get in tune with them.
Stay in contact with them, bring them value and you will see the results in return.
[wd_hustle id="2″ type="embedded"/]