Nike, Inc. is an American multinational corporation that manufactures and sells footwear, apparel, equipment, accessories, and services.
The company takes its name from Nike, the Greek goddess of victory.
If you look up their official website Nike says that their brand delivers innovative products, experiences, and services to inspire athletes.
The Nike History
Bill Bowerman is the original founder of the Nike company. He was a veteran track and field coach, and his dissatisfaction with running shoes at the time sent him on a quest to re-define athletic footwear.
He co-founded the company in 1964, as Blue Ribbon Sports, together with his player and friend Phil Knigh.
The company's original business model was importing, tinkering, and selling Japanese-made running shoes.
After having a breakthrough in creating a new type of shoe "The Cortez" in 1971, the brand was renamed to Nike. Now a designer and maker of athletic shoes.
The shoes made by the company soon became the most popular brand in the United States, and later worldwide.
That is just a brief story of how Bowerman's vision came to be what we know as Nike today, and it's still the main fuel behind their culture of innovation.
The Nike Brand Identity
The brand is famous for its swoosh logo and tagline that states "Just do it.". They have become one of the most recognizable visual brand elements.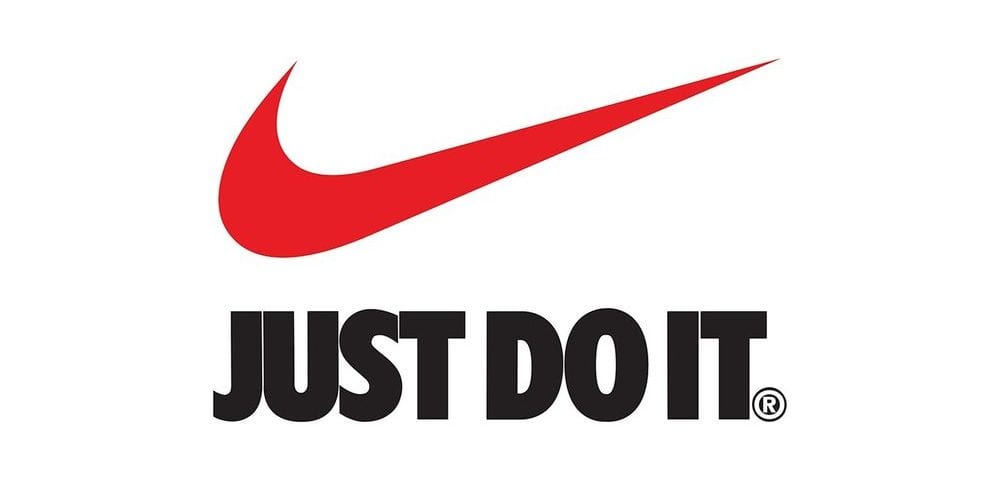 Originally a styled version of the name served as the logo, later combined with a swoosh. In 1995, Nike began using the stand-alone Swoosh as its official logo.
The logo was designed by Carolyn Davidson.
Brand Colors
Nike primarily used the red and white color palette on its logo for much of its history. The red is meant to exemplify passion, energy, and joy, while the white color represents nobility, charm and purity.
In recent years white and black are the two primary colors used to display the logo on their shoes and apparel.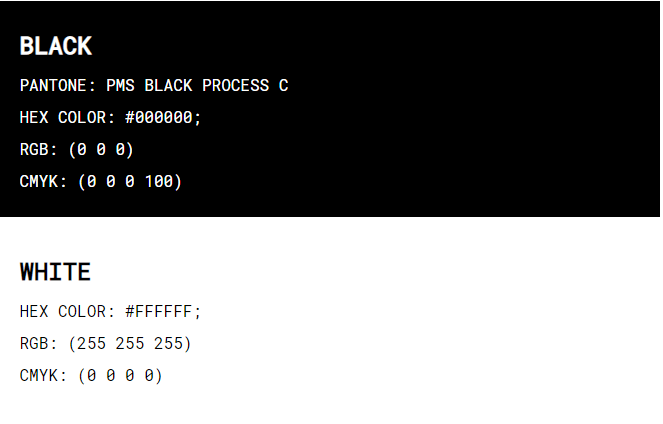 Font
Nike uses an original font that resembles a modified Futura Family Font. The closest available font currently is Futura Condensed Extra Bold Oblique.
Mission and Vision
Nike works to create innovation, sustainability, community impact and more. Here is their official mission statement:
BRING INSPIRATION AND INNOVATION TO EVERY ATHLETE* IN THE WORLD.
*IF YOU HAVE A BODY, YOU ARE AN ATHLETE.
The official Nike purpose statement:
Our purpose is to unite the world through sport to create a healthy planet, active communities, and an equal playing field for all.
Nike's Values:
Innovation
Sustainability
Responsible sourcing
Diverse Community
Equality
Nike's Branding Strategy
Nike currently holds the spot for the most popular sportwear and apparel brand in the world. Here are some of the ways they promote their brand:
Nike mainly promotes its products through sponsored partnerships with athletes and other celebrities.
National Television ads are also part of Nike's marketing strategy. They've earned an Emmy Award for best commercial twice.
Nike also uses internet and e-mail marketing to reach customers across the world. To accompany their main account, there many are different Nike social profiles based on location and language.
In June 2015, Nike signed an 8-year deal with the NBA to become the official uniform supplier for the league.
Other promotional activities
Nike markets its products under its own brand, as well as other brand names and subsidiaries:
Nike Golf
Nike Pro
Nike+
Air Jordan
Nike Blazers
Air Force 1
Nike Dunk
Air Max
Foamposite
Nike Skateboarding
Nike CR7
Jordan
Converse
Nike's competitors include New Balance, Adidas, Puma, Under Armour, Crocs, and more.
Nike Finances
NIKE's net worth as of April 2020 is $131.54 Billion US Dollars.
How much a company is worth is typically represented by its market capitalization or the current stock price multiplied by the number of shares outstanding.
The brand value, on the other hand, is at approximately 34.8 billion U.S. dollars. The value of a brand represents the estimated market price of how much that brand is worth on the market.
Nike Revenue
Here is a table with Nike's reported Revenue and Net Income for the past ten years.
| | | |
| --- | --- | --- |
| Year | Revenue in billion $USD | Net Income in billion $USD |
| 2008 | 18,627 | 1,883 |
| 2009 | 19,176 | 1,487 |
| 2010 | 19,014 | 1,907 |
| 2011 | 20,117 | 2,133 |
| 2012 | 23,331 | 2,211 |
| 2013 | 25,313 | 2,472 |
| 2014 | 27,799 | 2,693 |
| 2015 | 30,601 | 3,273 |
| 2016 | 32,376 | 3,760 |
| 2017 | 34,350 | 4,240 |
| 2018 | 36,397 | 1,933 |
| 2019 | 39.117 | 4,029 |
Data collected from Macrotrends.net
---
Disclaimer: Although great care has been taken to provide accurate information about the brand, please note that there might be some things that are subject to correction. Chris and the Digital Brad Blueprint website are in no way affiliated with the brand. Please refer to official Nike sources for more information.
[wd_hustle id="2″ type="embedded"/]
Share this with friends ?