Many ingredients go into building a brand which means you'll have to use many tools to manage it all.
I've prepared a list of tools that will help you stay organized in every area from project management to content editing, website building, marketing your brand, and more.
Keep an eye out for those marked as Featured Tools because those are the ones that have helped me out the most.
MANAGEMENT TOOLS
Let's start by looking at some tools that will help you manage your branding project from behind the scenes. Everything starts as an idea before it turns into an actual project.
These tools will help you map your ideas, organize everything, and plan out everything along the way.
Notes Tools
Maybe you're the type of person that writes everything down on paper, and maybe you like digital notes. I do a combo from the two.

Here are some cool tools that will help you take notes on your device:
Evernote if you want to edit your notes like a pro.
Google Keep if you use multiple devices for work, and you like to keep everything synchronized.
One Note if you are a fan of the Microsoft app family.
Notion if you want to organize and personalize your notes like never before.
Project Management Tools
Now, building a brand is no one time task. Keeping track of your projects and workflow is much needed if you're trying to stay productive.
Featured Tool
Zenkit is a flexible tool that you can use to track anything.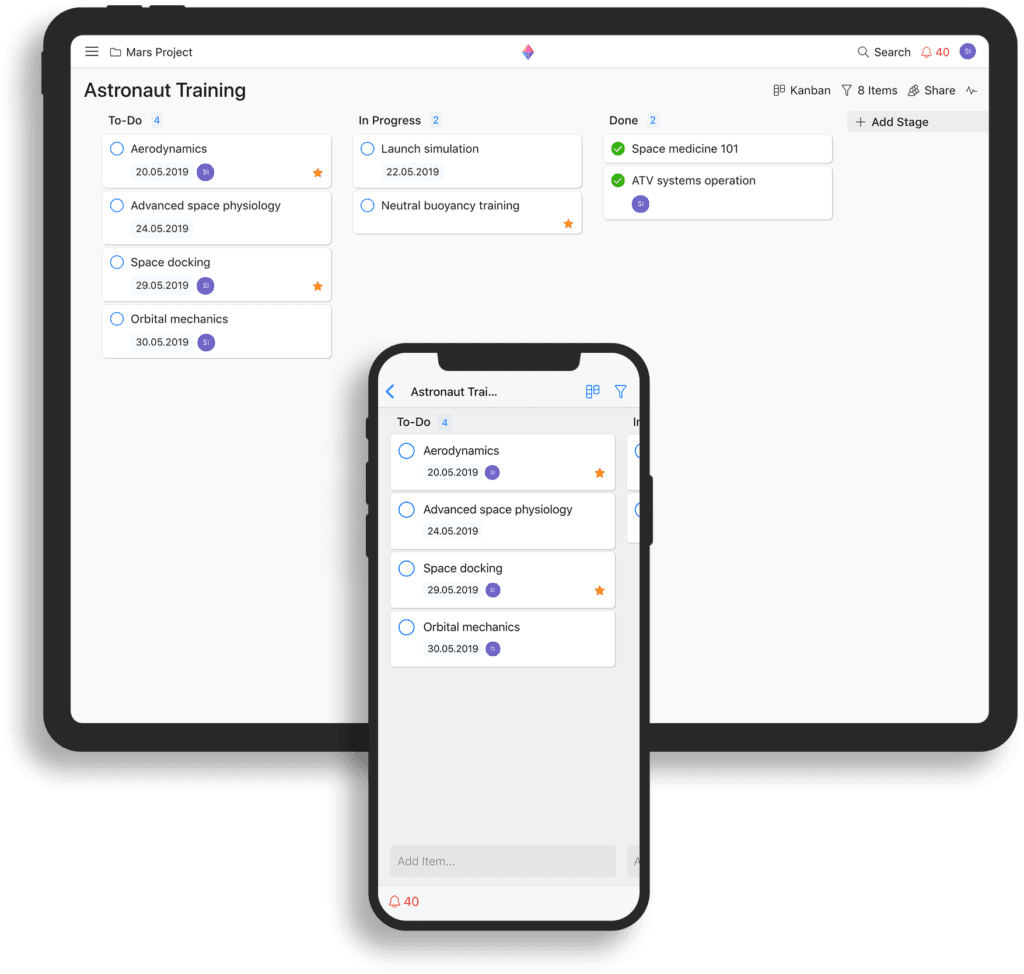 Whether you're scheduling meetings, tracking your project's progress, brainstorming new design ideas, or updating your team wiki, there's a view for you.
You don't even need a team to take advantage of its many organizational possibilities.
This is my platform of choice because I love the futuristic interface. Both my creativity and productivity have gone up since I started using it.
Here are some alternatives:
Trello if you want to have many customization options for your project boards.
Slack for advanced team collaboration and communication.
Asana for amazing project structures and collaboration.
Document Management Tools
Documents, Tables, and slides are things that will help you stay professional and organized in your workspace.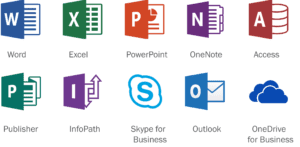 Here are some recommendations:
Microsoft Office for that familiar look and usability.
Google Docs if you want to keep all your organization within the Google family.
Open Office if you're looking for amazing tools and options that are free to use.
Storage Tools
Storing and sharing files with large sizes is probably something you don't think about a lot, but it will come up sooner or later. We all need to share files with team members, customers, or even just to back them up for yourself.
Here are some tools that will help you with that:
Google Drive for automatic synchronization with all your other Google tools like Google Docs.
One Drive if you're using a Windows system. This is software that usually comes with a new installation of their operating system.
Dropbox if you want a specialized stand-alone experience.
WEBSITE TOOLS
Once you have your ideas all worked out, you probably want to take the next step and bring them online. Here are some tools that will help you get your new brand up and running.
Domain Management Tools
It all starts with that perfect domain. These tools will help you search for and grab it.
Namecheap if you're looking for affordable domain and hosting services.
Bluehost if you want to hit that middle ground of decent pricing and good services.
GoDaddy if you're looking for something more professional and advanced.
Website Building Tools
Your website is a sacred place. Everything needs to work perfectly so your visitors come back for seconds. Here are some WordPress plugins
Featured Tool
Elementor for going past the usual customization and making your website feel more unique. Elementor lets you customize every page on your website using widget blocks.

Add things such as team members, services and pricing, progress bars, counters, and more.
They also offer pre-made templates that you can simply pop into your website and easily personalize.
*I am an affiliate partner for Elementor and this is my referral link.
Yoast will help you keep your website optimized for that search engine traffic that we all need. You will receive useful analysis and tips on each of your pages.
Hummingbird can help you keep track of some more advanced properties of your website which help the speed and other optimization of your site.
If you're not a fan of WordPress or you need some simpler website builders you can check out Wix or Square Space.
SOCIAL MANAGEMENT TOOLS
Social media management is one of the main elements of branding. It can help you deliver your brand message to the people that need your content, products, or services.

Here are some tools that will help you manage and take care of your posting on social platforms that you use:
Later is an official Instagram Partner software that can be used to schedule Instagram posts and to find content based on hashtags that you can re-post. It also gives you the ability to connect Facebook, Twitter, and Pinterest profiles.
Buffer is another tool that will help you schedule social media content across all social platforms. The free plan, in this case, is more limited, but there are other premium plans that you can use if you need more posts per month.
Sprout Social is an advanced solution that centralizes all of your social activities to help you get a better understanding of your audience.
Facebook Creator Studio lets you manage posts, insights, and messages both for Facebook and Instagram.
EDITING TOOLS
Featured Tool
Canva is a powerful editing tool that lets you create all types of content posts with custom dimensions and editable templates.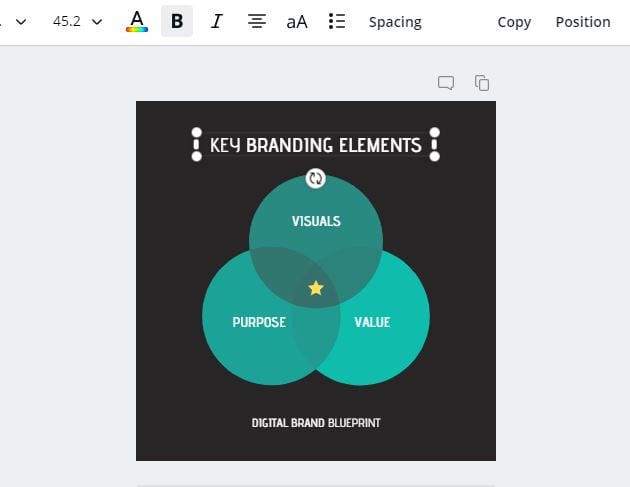 There are tons of editing options available on the platform, and they are all free to use. Canva is sure to make your content look amazing. And you can use it if you're a beginner or an advanced user.
Visme is a pro at helping you create business presentations and infographics. They offer tons of templates and graphics for you to choose from and use in your photos and presentations.
Adobe offers some of the most advanced tools for editing content that are available out there. Some of their solutions are Illustrator, Photoshop, After Effects and more.
Featured Tool
Grammarly is the king of all text. With the free browser integration, it keeps your writing mistake-free on many different levels.

Grammarly checks for grammatical errors, punctuation, word misuse, and any other problem there might be.

At the Grammarly website or the Grammarly app, you can edit large documents with the help of the AI-powered assistant. In fact, this article was created with the help of the app.
*I am an affiliate partner for Grammarly and this is my referral link.
RESOURCE PAGES
Are you ready for a tornado of content creation resources? Here are some pages that will help you curate and create content for your brand, your website, and your social media:

Unsplash focuses on the artistic side of photography, which means it's a great place to find photos that will captivate viewers.
Rawpixel is different from the first two examples because here you can find other free materials such as mock-ups, vectors, and templates alongside great looking photos.
Pexels offers stock-like images that you can use for your brand. They sort images by most popular or recently added, or you can do a manual search.
MixKit is a curated gallery of high-quality videos and animation, made by some of the world's most talented creators, with all content licensed for free.
Burst, a photo gallery website created by Shopify, to help you find images and inspiration for your e-commerce needs.
By People is a curated network for designers and creators where you can find design elements, icons, templates and other visual content to use for your brand.
Envato Elements is another library for premium resources, themes, and elements that will prove useful in your creative process.
COMMUNITIES
Communities are important because you can find a lot of information about your target audience there. Do some research and take part in some of the most relevant communities for your brand.
That way, you will discover the interests, needs, and goals of your potential customers. Here are some of the most popular communities:
Quora is a question and answer type of website where people ask questions in many different areas. You can use it to do some research about the type of problems they face.
Social Media websites are another way to get an insight into the interest of your audience. Go to the social platform that your audience uses and do some research about topics related to your brand.
Groups & Forums are even more insightful than social media. By taking part in forums and groups you can build personal relationships with people in your area of interest.
BUSINESS MODEL SPECIFIC
Here are some tools for specific types of brands. They can help you deliver your branded product to your audience.

LuluPress offers self-publishing solutions to writers.
Amazon Platform offers many opportunities for entrepreneurs and content creators alike. They offer writers self-publishing through its Kindle platform. They also have a program that can help you sell merch. The amazon affiliate program is also one of the most known affiliate networks.
Shopify is the most popular e-commerce platform that can help you build a digital store for your products.
Woocommerce is a free alternative to Shopify. It offers a powerful system for running an e-commerce business.
Printful is a company that can help you create and sell your own merch.
Affiliate Programs
Earning commissions through affiliate sponsorships is a popular way of earning income from your brand. Here are the most popular affiliate networks where you can find countless products to promote:
CJ Affiliates
Rakuten
Share-a-sale
Clickbank
MARKETING TOOLS
People still use e-mail as one of the primary ways of communication, especially when it comes to business-related purposes.
That is why you can use e-mail to establish a channel of direct communication with your audience or customers. This helps you build a stronger relationship with them.
Featured Tool
If you don't have an email marketing software of choice, I recommend you check out our affiliate partner SendInBlue. It's a great beginner tool that you can use to start growing your list.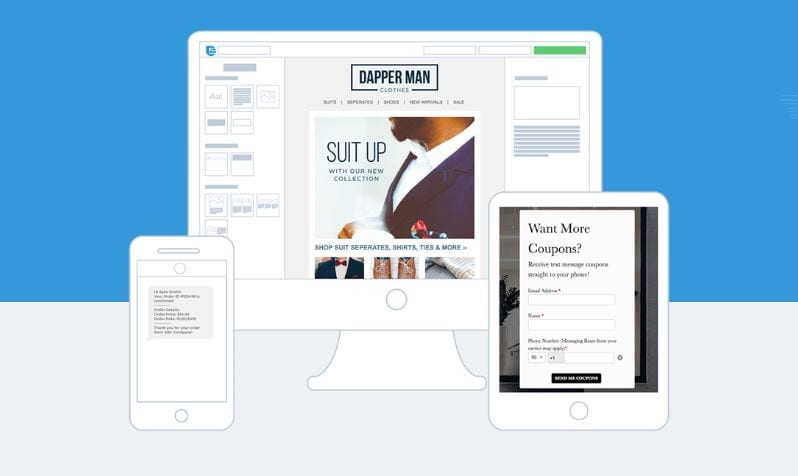 Here are some benefits:
Free to use without a time limit if you're low on budget
Easily create sign-up forms
Build e-mails with a drag and drop editor
Create simple automation flows
Schedule and send out campaigns.
Alternative e-mail marketing tools:
ConvertKit
Mailchimp
Constant Contact
Other tools that will help your marketing strategy:
Headline Analyzer can analyze the headline of your blog post and help you improve it.
Keywords Everywhere is a browser plugin that will help you discover the data behind the keywords that you're targeting.
Moz SEO Tools is a toolbox of solutions that will help you keep your brand website and content optimized for search engines.
ANALYTICS TOOLS
Google Search Console tool is another great addition to your content analysis. It will tell you how well your content is ranking on the search engine index, what pages people have visited based on search and what queries are people finding you through.
Google Trends data and insights. Find topics that people are searching for, related searches and use of keywords across time periods.

Answer The Public creates visual charts for specific search terms related to your keyword. It's a great platform to use when you're brainstorming ideas about your website
Similar Web will help you look behind the scenes of websites, and to get a better understanding of their traffic, ranking, audiences and more.
Google Analytics provides you with data about your website visitors which you can use to create tailored content. Knowing the audience and how they interact with your website can be extremely beneficial.
SumAll is a mix of social media analytics and social scheduling. This is a completely free tool that lets you schedule as much as you want. You can also automate engagement on things such as visitor posts or comments.
What to do next?
These are some of the tools that have helped me collaborate with people and build awesome brands. Hopefully you found something that you like and can use yourself.
There is always more to the story and you can stay updated by subscribing to my email list ✉ I promise to send you cool stuff only!
Share this with your friends ?