A Guide to Measuring Your Content Strategy Performance
The digital world is full of data. The content that your brand produces collects data points and information that can prove useful for measuring performance in the process of developing an effective content strategy.
According to research focused on nearly 1,700 marketers globally by Bain and Company, having clear metrics and goals to guide strategy is in the top five areas for investment for marketers in the next three years. The report also showed that marketing leaders (the top-performing users of marketing technologies) own their digital growth by taking control of their consumer data and integrating it into their strategy.
So how data be used to measure the performance of your content strategy?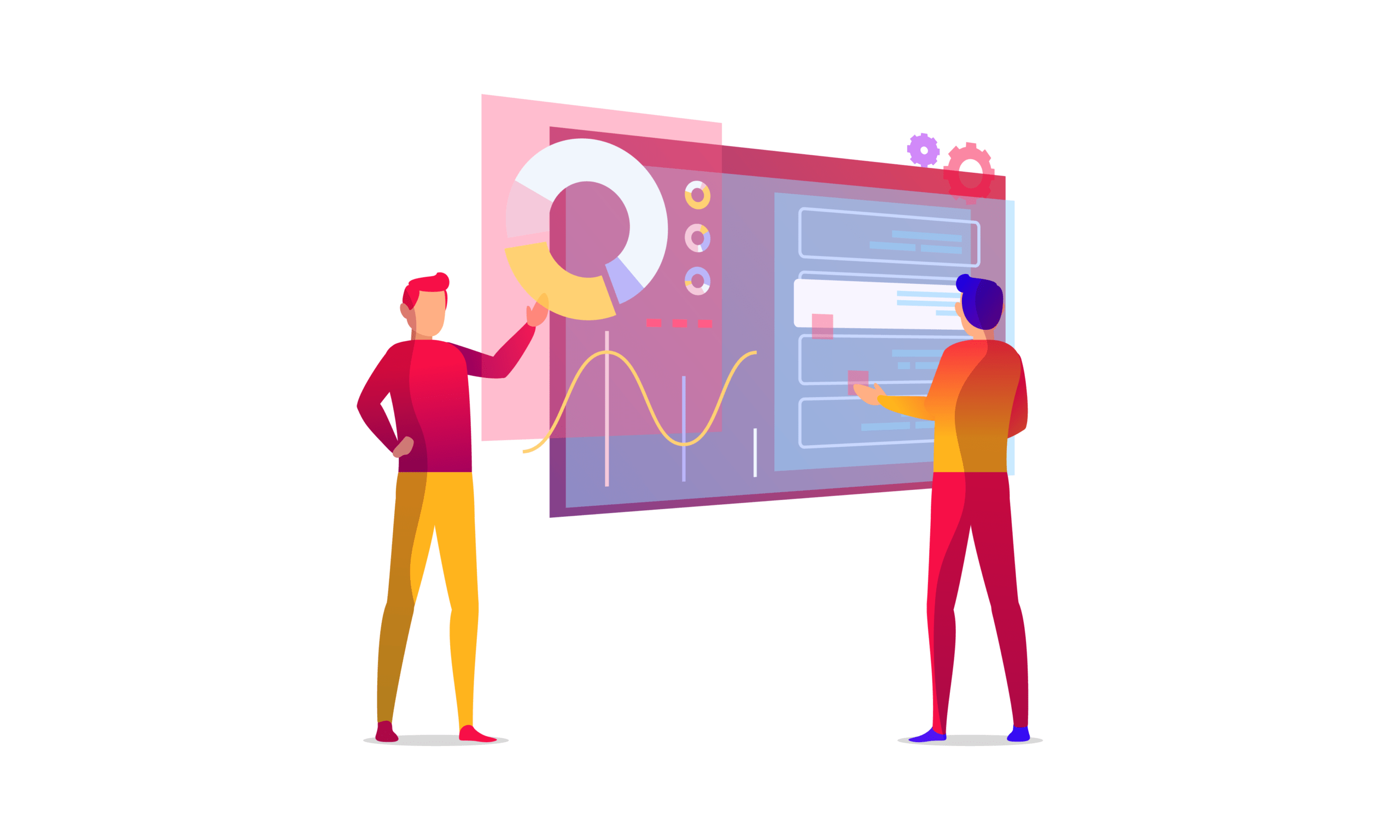 Digital platforms have made it possible for us to have easy access to large amounts of data, and when used properly, this data can help you make smart decisions about the content strategy of your brand.
In this guide, there are four phases that we will go through to achieve that. They are aimed to help you plan and prepare, manage the data that you collect, and finally to make good use of it.
Preparing the Stage
The first step is building a solid foundation on which you will base your further actions. The goal here is to have a setup that will help you define what is it exactly that you're hoping to understand, and therefore to make the results useful for your strategy moving forward.
1) Define parameters
Start the data measuring process by having the end-user of the results in mind. The same pool of data can be used to represent different points in different scenarios, so context is very important.
The end-users are those who will be ultimately responsible to assess the outcome and will make decisions based on the results. Having that in mind is how you go about collecting and then presenting the data through this process. Basically, it needs to be useful to those who it is meant for, whether that is your team, your managers, or any other partners.
What are you trying to address?
The area you'll be addressing is the main subject of your research, and it is what you will focus on and try to understand. Anything can be marked as a data point, so make sure that you're clear on what it is you're trying to measure.

To choose a focus, you can reflect on the content strategy you currently have in place. The goals of your content strategy are a good starting point for defining the parameters of your performance tracking because they tell you what you're hoping to achieve, and therefore what to look for.
2) Assign key performance indicators
The second step in this phase is to determine exactly what you will use as an indicator of results. These are the metrics that you will ultimately look at to evaluate the feedback. You've set the base area in the previous step, now it's time to attach quantitative measurements.

What are the tangible results expected?
How do you go about measuring those results?
The outcome of the data collection will be judged mainly by using these key performance indicators. They are set to help you track the progress on meeting your objectives at any time along the way if needed as well.
Collecting and managing data
The second phase consists of collecting and managing the incoming data. Once you have the general direction set, it's time to follow up with the strategic execution. There are two main factors in this situation — the tools you use and human operations. When utilized correctly, they will help you collect and wisely manage your data throughout the process.
This is a period where you're actively producing content that supports your content strategy, so data is constantly being collected. It is very important to think in terms of automation of the tools you use and the operative work by your team that will oversee your research.
3) Define data management and operations
Managing the data used for your performance measuring can be done in two ways — you can prepare to collect fresh data in an upcoming period, or you can make use of existing data that you've collected so far. 
Who is responsible for managing data?
The first factor is the human involvement in the process. While machines are excellent at managing large amounts of data, you still need someone on your team that will be responsible for set up, management of incoming information, or any other immediate action that needs to happen for better results. That means someone needs to be on-site throughout the timeline to make direct decisions.

4) Set up data collecting tools
As for content tools, there are many available options out there, depending on your needs. While some come from the platforms themselves, like social media, other options include using third-party software or services. 
·What are the ways data will be collected?
Machine learning is a growing branch, and there are many available solutions per your needs both free and paid. Once you have the pool of data ready for use, you can move on to constructing a performance report.

Grammarly is the best tool for creating bold, mistake-free content. Show your audience that you're a pro with the help of the Grammarly writing assistant. We are an affiliate partner so getting Grammarly through our link is much appreciated.
Constructing a report
Data comes in all forms and sizes, and it is up to your team to find a way to organize everything and put it into the right perspective. This phase of the process requires some conceptual thinking to help you separate what is important, what is not, and to create a big picture from all the small pieces.
5) Export and organize the data
Going back to the original parameters of your strategy, what is the situation that you want to illustrate? To make sure that the performance report makes things easy to understand, you need to keep it as simple as possible and reach for the right data that will help you communicate the situation.
Think about the information architecture, the data hierarchy, and make sure that you label everything properly. The goal here is to make each point easily fit into the narrative of your report.
Depending on your team and workflow, you can use a formal or informal approach to organize everything into relevant categories. Whatever works for you best is what you should go for, there are no rules set in stone. You can use charts, tables, sticky notes, a white-board, photos, or anything else that fits your needs.
6) Prepare an In-Depth Summary
The analysis summary is the formal version of your report. While the exported and organized data might contain everything you need, its meant to be in your back pocket when you need to take a deeper look at a specific situation. The formal analysis should narrow everything down to a few key points that need the attention of everyone involved in the process.
What are the key learnings and takeaways?
How does that translate to the starting case?
It is important that this summary clearly communicates the direction of the performance report. In short, it should answer the question of what happened, how it happened, and what is predicted to happen next.
The scope and extent of the analysis depend on the individual needs of your brand and the end-users. The summary is here to help you evaluate everything and to make clear decisions about moving forward.
Evaluating final results 
After everything is complete, it is time to assess the past, the current, and future states for your strategy. That means to evaluate everything and to map out the future directions of your content marketing efforts.
7) Address trends and patterns
The first part of the evaluation is to address the trends and patterns that you will observe in your strategy. We asses them to find their cause and to connect them to the results that they provide.

Positive patterns and trends can be used to discover new opportunities for your content strategy. For example, things that you prove work many times over, you can amplify, you can invest more of your time or budget on them, or you can find new ways to deliver on them.
Negative patterns and trends, on the other hand, can show you the causes of missing certain targets. Observe the problems closely, identify the source of the problem, and finally assign a new policy to avoid future loss of resources.
8) Asses the current state
Nothing in the world is perfect, and that includes data, but it is all ok because the reason that we're doing the measuring, is so that you can learn and improve. Take a look at everything that was discovered in this process and use that to assess the current state of your strategy.

 What works and why?
What doesn't work, and why?
The most useful assessment comes from a place of an objective outlook of the situation. The right way to move forward is to look inside the data with no bias and to accept anything that comes your way as an opportunity to improve.
9) Adjust your strategy
The final step in the circular process is to set new goals and perspectives for your strategy. Based on the assessment of what works and what doesn't, there are three directions that you can think about:
What should you stop doing? This is the type of content that does not support your vision or your business goals. If it doesn't serve the purpose of your strategy, then you should produce much less from this content, or completely cut it off.
What should you continue doing? Something that works well and is in alignment with your vision is always welcome. This is the type of content that you need to continue investing in or even go further with.
What should you start doing? Throughout the process of measuring your strategy performance, new opportunities reveal themselves. These are the things that you haven't explored yet, and it's time to do so now.
---
Data can be both insightful or meaningless, depending on the way that you use it. To make the most out of it, you need to have a proper set-up and execution methods in place, followed by conceptual analysis, evaluation, and adjustment.
Although at times this can be viewed as too much to handle, you shouldn't let your data go to waste. Think of it as a powerful asset that you can use to consistently improve on your brand's content strategy. Get to know your data and find a position of meaningful use of it for your brand.