We all have a reason behind the choice to build a brand. It can be to create additional income for yourself, to stop working for somebody else, to bring your passion to life, or anything else in between.
It all starts with an idea. That idea tells you that it is possible to do all that. Now, the goal is to find the right information and support to and begin your journey.
The purpose of this community is to help you do exactly that. The Digital Brand Blueprint is here to help you build an awesome digital brand.
---
What does it unlock for you?
If you take a look around, you will find ? Articles & Stories that will help you understand topics and trends related to branding.
I hate ads as much as you do, so you will be free to read without being interrupted by annoying advertisements from the web.
On the ? Tools & Resources page, you will find some of the best tools that will help you stay productive, along with original books and resources created just for the community.
I'm always on the lookout for new tools and other things that can improve and help accelerate the process of building a brand.
---
On the ?Community tab, you can discover how to get involved, join the private group, and receive help from other people on the same journey.
For daily ⚡Inspiration, Tips, & Updates, you can find me on social media or subscribe to the mailing list. I promise to always share useful and relevant information that will help you get ahead. 
---
About me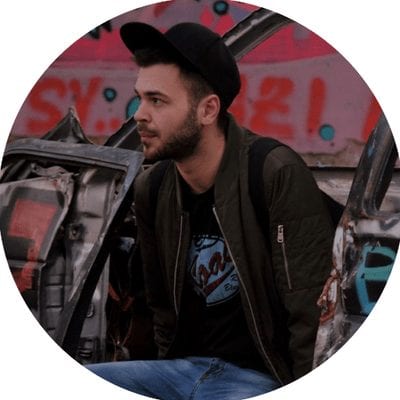 Hey! My name is Chris ??‍? I got my first idea about a brand a few years ago when I was studying marketing at university. I started researching, and it showed me that it is possible to create a road where you're working and earning for yourself.
Since then, I've been on a creative journey to explore, learn, and understand the process behind building a brand that will inspire others.
I'm not an expert at everything, but I do have a lot of experience when it comes to moving ideas from your head to a piece of paper, and finally into the real world.
I also love digital media and I will never stop learning and exploring all the possibilities and opportunities that it can provide to us.
Through the Digital Brand Blueprint community, I will share the things I learn and the experience I gain along the way. With the goal of creating brands and projects that have a purpose and meaning.
Why am I interested in branding?
Throughout the years, I've tried to establish many different brands, but nothing could keep me interested for long. That is when I realized my real passion lies in the process of creating a brand.
It feels something like putting all of the puzzle pieces together and bringing an idea to life. That is why I would like to help you feel the same way about your projects.
I believe in building amazing brands with a purpose, whether you're working by yourself or as part of a team.
I invite you to tag along on this journey to reach our goals.
Get tips, resources, and inspiration in your inbox.
I'm always working on something new, and I'd love to share that with you! Stay inspired on your journey of building a brand. Only value, never spam.